Google Wifi update brings site blocking to parental controls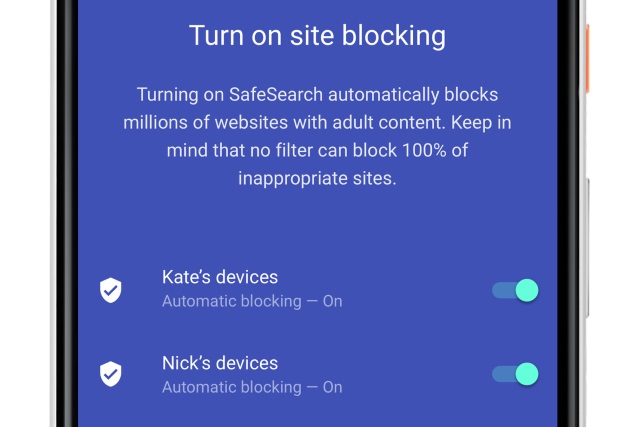 An update is rolling out to the Google Wifi app which gives parents greater control over the websites their children can visit.
The update adds Site Blocking to Google Wifi's family controls, making it possible to block more than 8 million sites at the flick of a switch. These are sites that Google has determined are inappropriate for children.
See also:
While the feature is largely a hands-off affair, Google stresses that the list of sites is undergoing constant updates to ensure that the greatest level of protection is offered at all times. For parents who have two or more children of different ages, it is possible to have different settings in place for each child.
The changelog indicates the following changes have been made with the update:
Site blocking: Restrict devices or groups of devices from accessing adult websites
Network optimization for time-sensitive data streams: Real-time traffic, such as voice calls and video calls, will perform better
IPv6: Support for custom DNS
General stability and performance improvements
Writing about the update, Google says:
Site Blocking uses the best of Google's SafeSearch technology to protect your family. SafeSearch was created in 2009 to help filter explicit content from your Google Search results, and now we've worked with the SafeSearch team to apply some of their technology to Google Wifi. Because SafeSearch is constantly crawling the web for new sites, the list of explicit sites blocked by Wifi's family controls will automatically be updated in real time.
Site Blocking is rolling out to users around the world over the next few days.