How to upgrade your PC to the Windows 10 Fall Creators Update now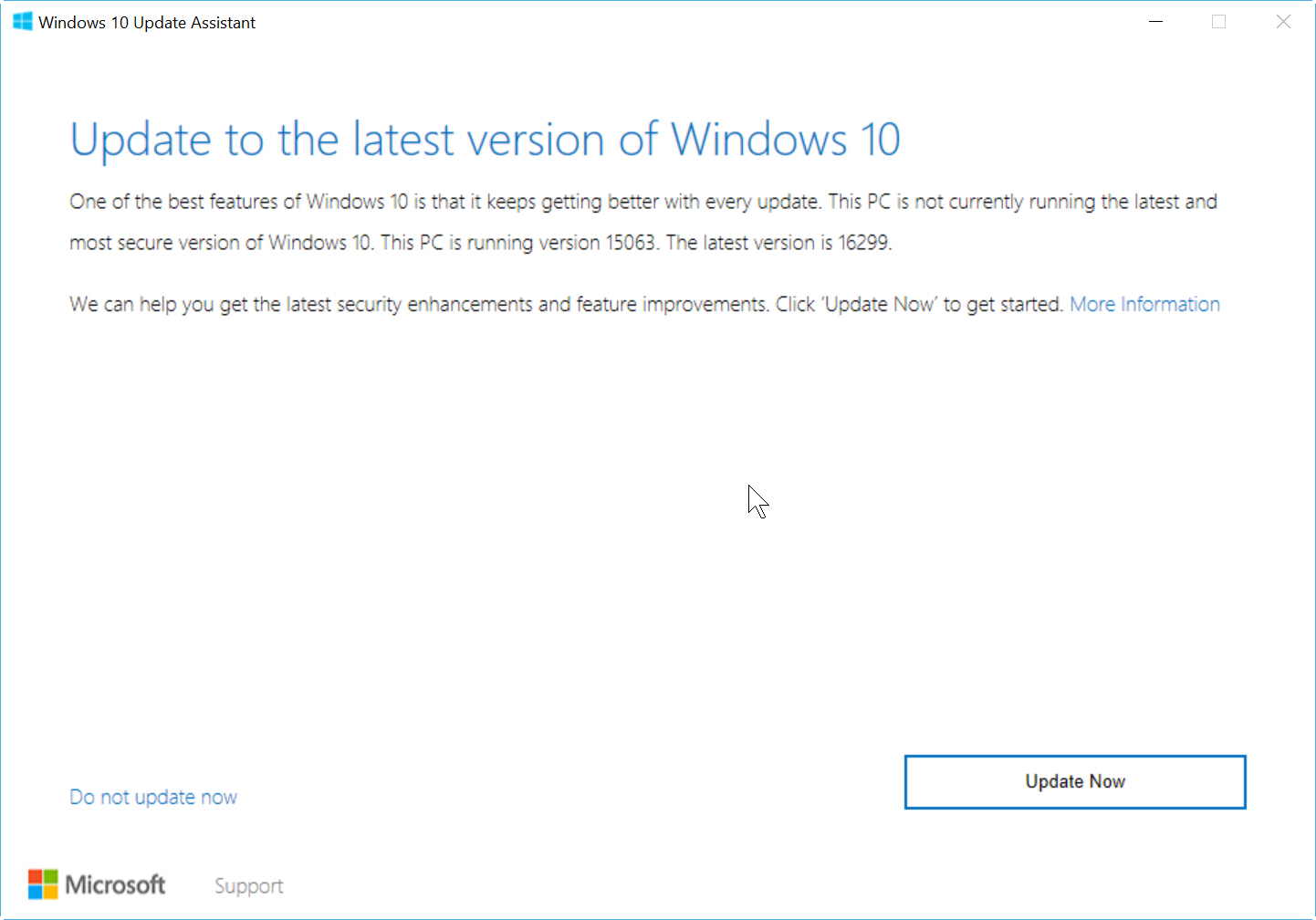 The latest feature update for Windows 10 is rolling out to users now. But while Microsoft might have started the process today, it will likely be quite a while before you'll be offered it. Only newer PCs will get it at first, and it might take weeks, or months, before it reaches your system.
The good news is, if you're willing to take a bit of risk, you can start the upgrade immediately.
SEE ALSO: Everything new and improved in the Windows 10 Fall Creators Update [changelog]
To install the Fall Creators Update, all you have to do is go here, and click on the Update now button.
A small upgrade file will download. Launch it, and the program will check your PC, and should report back that your system is not "currently running the latest and most secure version of Windows 10."
To begin the upgrade process, click the Update Now button. It will check to make sure your device is compatible, and fetch the update. You can minimize the window, and keep working while the upgrade is prepared.
You can also cancel at this point if you decide you want to wait.
If you want to do a clean install, follow these instructions instead: How to download Windows 10 Fall Creators Update and create your own installation USB flash drive or DVD