Sony unveils officially licensed kid-friendly Mini Wired Gamepad for PlayStation 4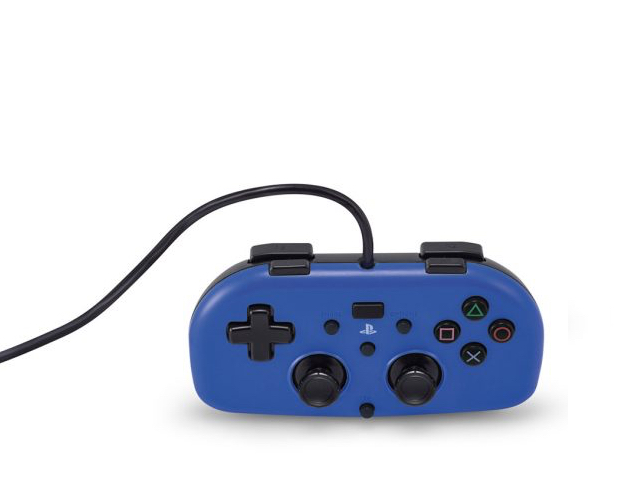 Nowadays, it isn't uncommon for young children to have parents that are into playing video games. Since many kids like to imitate their parents, they will undoubtedly want to get it on the action. Unfortunately, modern controllers are quite large and complicated. For instance, back in the 1980s, an NES controller was quite small, and just had a directional pad, 2 action buttons, plus "select" and "start." In comparison, a Microsoft Xbox One controller or Sony DualShock 4 can be intimidating.
Thankfully, there is a new officially licensed PlayStation 4 controller -- made by a company called "Hori" -- that aims to simplify the controller experience for young kids. The "Mini Wired Gamepad," as it is called, ditches the trackpad and some other features of the expensive DualShock 4 making it more approachable. It is even significantly smaller than the official controller -- perfect for the small hands of children. Best of all, since it has a cable, there is no need to worry about charging it.
"We're pleased to introduce a new controller from Hori, the officially licensed Mini Wired Gamepad for PlayStation 4, designed with younger gamers in mind. This controller is 40-percent smaller than the DualShock 4 and has a simple form factor with a flat design that makes it easy to fit into smaller hands. Best of all, the controller has a low price of $29.99 USD (MSRP) / $39.99 CAD (MSRP), making it a great purchase for companion play on games like Knack 2," says Sony.

The PlayStation-maker also says, "The wired controller includes a 10ft cable, making for an easy plug-and-play experience. While this controller does not include some features of DualShock 4, including a touch pad, light bar, stereo headset jack, speaker, vibration, or motion sensing, it comes at a great value and helps open gaming to the whole family."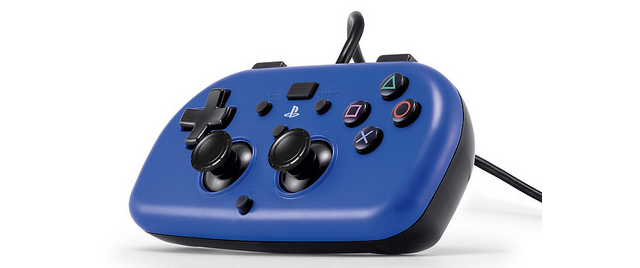 Jeez, that is a lot of missing features compared to the traditional DualShock 4, but OK, since this controller is designed for young children just getting started with video games, that is probably fine. Actually, Sony says the trackpad can be "simulated" with a special mode using the right and left sticks -- how well that works in practice remains to be seen.
While Sony does not share an exact release date, the company promises the Hori Mini Wired Gamepad will be available for the December holiday season.