Ultimate Ears BLAST and MEGABLAST speakers support both Wi-Fi and Bluetooth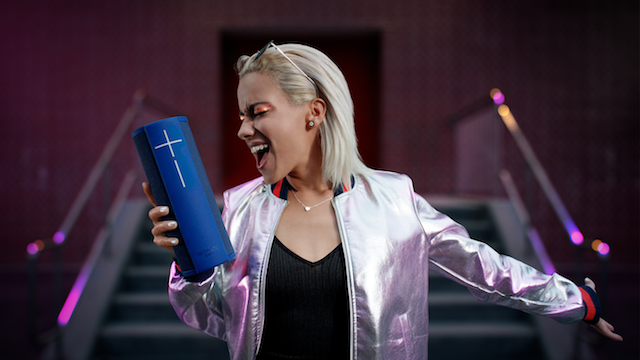 Regardless of your opinion of Bluetooth speakers, you can't deny that they usually sound better than the integrated speakers found on smartphones and tablets. Sure, many audiophiles will decry the use of wireless for speaker connectivity, but if you simply want convenience and improved audio, a Bluetooth speaker will make you very happy -- if you buy one from a reputable company that is, such as Bose, JBL, or Ultimate Ears.
Speaking of Ultimate Ears, the company's products never disappoint -- you really can't go wrong with its Bluetooth speakers. Not only do they sound great, but they are built well and look attractive. Today, the company unveils its latest such offerings -- the BLAST and MEGABLAST. They are very similar, but as you can expect, the "MEGA" variant is larger and louder. Not only do they feature Bluetooth connectivity, but they can connect to Wi-Fi too. What's particularly neat about these models, is that they also have Amazon Alexa support!
"When connected to Wi-Fi, music fans in the US, UK, Germany and Austria can use the power of their voice to ask Alexa to control music from Amazon Music, iHeartRadio and TuneIn, and we expect to add voice control for Pandora and Deezer in the future. With Bluetooth, you can enjoy music from any of your favorite music services," says Ultimate Ears.
Speaking of the larger model, the company says, "As Ultimate Ears' loudest, most powerful and best sounding speaker to date, MEGABLAST is meticulously engineered from the ground up with custom drivers that produce a full and crisp sound. The result is a speaker with more powerful mid-range, deeper bass, vocals and instruments that are produced clearer than ever before in our highly portable, battery-powered speakers. With a maximum sound pressure level of 93 dBC, MEGABLAST is the loudest speaker from Ultimate Ears and is 40 percent louder than Ultimate Ears MEGABOOM."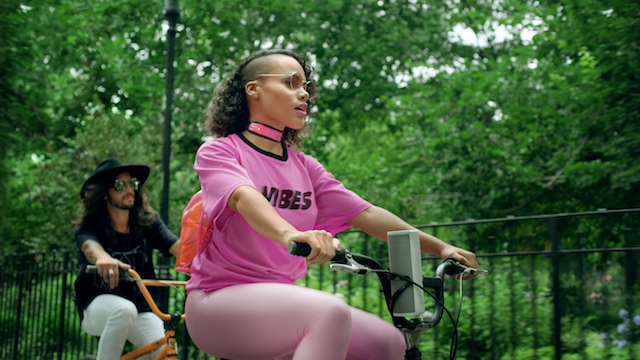 Battery life should prove exceptional, as Ultimate Ears claims 12 hours of use for the BLAST, and 16 hours for the larger MEGABLAST. Both are IP67 rated for dust and water, making them great for outdoor use too.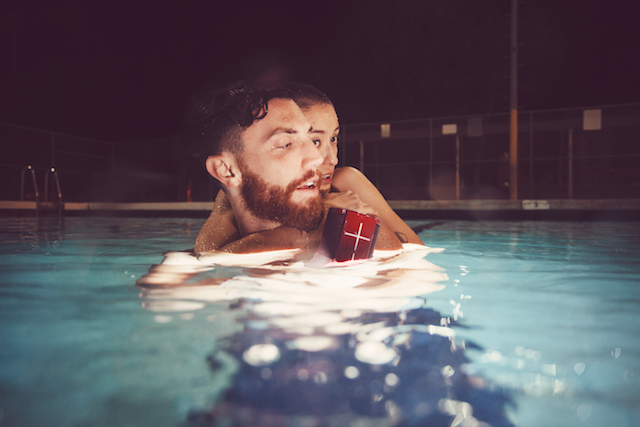 I am rather intrigued by an optional $39.99 accessory called the "POWER UP." It is basically just a hockey-puck-like charging dock, which provides power to the BLAST and MEGABLAST without needing to fiddle with cables. If you plan to use Alexa with these speakers, it is probably a very wise investment.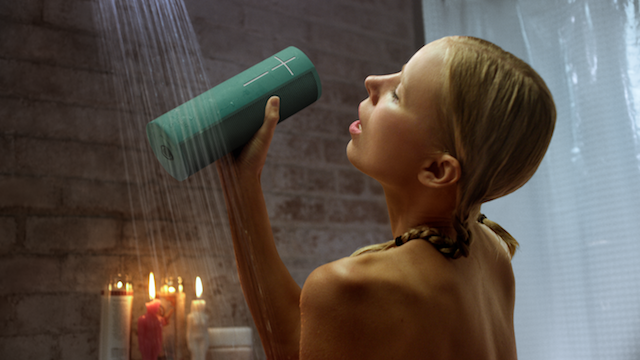 Both speakers will be available later this month in six colors -- Blizzard, Blue Steel, Graphite, Lemonade, Merlot, and Mojito. The BLAST will sell for $229.99, while the MEGABLAST will go for $299.99. If you purchase one before January​ ​23,​ ​2018​, you will get three months of complimentary access to Amazon​ ​Music​ ​Unlimited.
If you are intrigued by these speakers, you can learn more below.
BLAST SPECS
Height: 188mm
Diameter: 68mm
Weight:640g/1.4lbs
Wi-Fi Range: 100m/330 feet
Bluetooth Range: 45m/150 feet
Battery Life: Up to 12 hours
Drivers: Two 35mm active drivers and two 81mm x 39mm passive radiators
Audio: Maximum Sound Level: 90 dBC,
Frequency Range: 90Hz - -20kHz
This slideshow requires JavaScript.
MEGABLAST SPECS
Height: 237mm
Diameter: 88mm
Weight:1200g/2.8lbs
Wi-Fi Range: 100m/330 feet
Bluetooth Range: 45m/150 feet
Battery Life: Up to 16 hours
Drivers: Two 25mm tweeters, two 55mm active drivers and two 85mm x 50mm passive radiators
Audio: Maximum Sound Level: 93 dBC
Frequency Range: 60Hz - 20kHz
This slideshow requires JavaScript.
POWER UP SPECS
Height: 13.8mm
Diameter: 215mm
Weight: 110g/0.25lbs
This slideshow requires JavaScript.