Tweak and hack OxygenOS on your OnePlus phone with JOnePlus Tools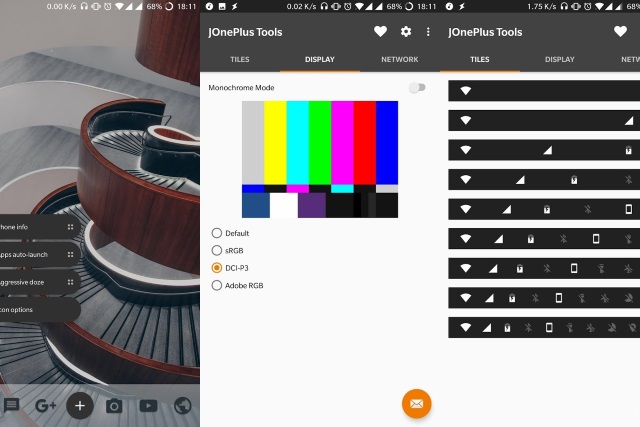 Tweaking tools used to be all the rage for Windows, but not so much these days. The phenomenon has, however, spread to the mobile world to a certain extent. OnePlus owners have the streamlined OxygenOS to work with for an experience that's near to pure Android; but there's always scope for tweaking.
Whether you have rooted your phone or not, JOnePlus Tools gives you the opportunity to tweak your phone to within an inch of its life (in the best possible way, of course). As well as working with rooted and non-rooted phones, it even works with the Oreo betas that are available from OnePlus at the moment.
See also:
The app works on the OnePlus 3, OnePlus 3T and OnePlus 5, but it's not something that everyone will feel comfortable using. Although it is not necessary to root your phone in order to use it -- although doing so will give you access to more options -- if your phone is unrooted, you'll need to use ADB to allow the app the WRITE_SECURE_SETTINGS permission (see below).
Key features of the tweaking app include:
Editing quick settings tile header count
Switches color for Quick Settings tiles
Switches to monochrome mode from application or QS tile
Enable call recorder in stock Phone app
Shortcuts for hidden OxygenOS settings (aggressive doze/apps auto-launch)
Change the device's virtual resolution
Switches calibration of display (DCI-P3 present) (ROOT)
Switches mobile data from application or QS tile (experimental) (ROOT)
Switches Channel Bonding Mode 2.4GHz (experimental) (ROOT)
Remove OnePlus Analytics (ROOT)
As XDA Developers explains, with ADB set up, you need to run the following command:

adb shell pm grant net.jroot3d.joneplustools android.permission.WRITE_SECURE_SETTINGS
You can download JOnePlus Tools from Google Play free of charge