Paragon releases Hard Disk Manager 16 Basic, for free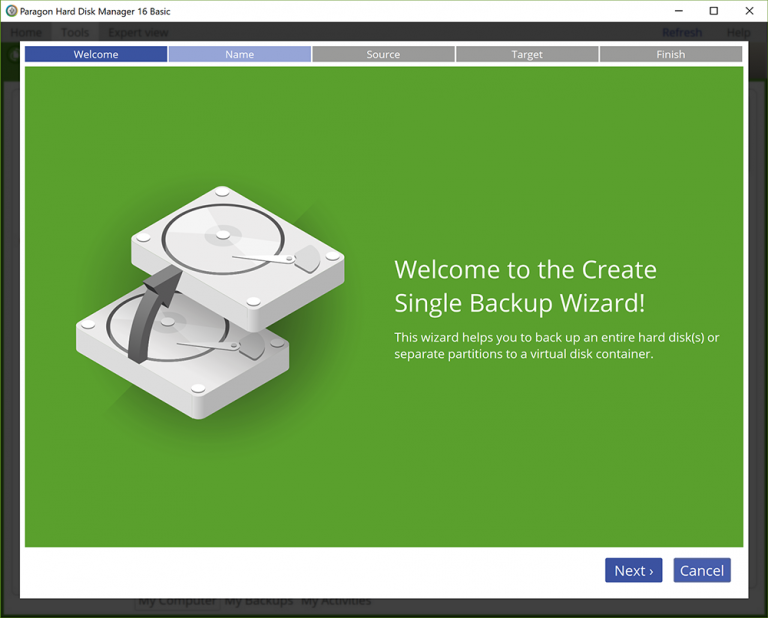 Everyone will tell you that you really need to backup your data. It's simply the easiest way to quickly recover your computer if you suffer from malware or even a ransomware attack.
Backing up your data also makes sense for testing new software. Make a system backup, test as required, then simply revert back to the previous state by restoring the backup.
Paragon has released Hard Disk Manager 16 and it's been made available completely free of charge in a "Basic" mode. These basic features include comprehensive backup tools. You can either backup your entire drive (or partition), individual files and folders (where you can use wildcards to remove files you don't need to backup). You can schedule a backup so your system is automatically backed up at the end of every day.
You can also find simple partitioning tools such as the ability to resize existing partitions. Beyond this, most of the partitioning tools are reserved for the paid Premium license, including splitting an existing partition, redistributing free space, merging two partitions into one and more.
Hard Disk Manager 16 includes a Disk Wiper module which is blocked in the Basic version. You also can see (but not use) a Drive Copy module which will easily copy your drive across to a brand new drive or migrate contents to a new computer.
We're not sure if we like this split Basic/Premium within the same tool. Also, there are some key things missing such as a quick snapshot and restore facility, much like the Acronis True Image 2018 "Try & Decide" which enables you to quickly revert back to a previous state if testing new software goes horribly wrong.
Also missing is simple and easy cloud backup. You can backup to the cloud in Paragon Hard Disk Manager 16, but you need to be able to mount the storage as a WebDav drive. That rules out cloud storage such as Google Drive, so you need to create a bridge to handle this. Way beyond the average home user.
Still, it's free, and the backup tools are comprehensive. You can upgrade to Premium for $79.95 to unlock the additional features.
Download Paragon Hard Disk Manager 16 Basic for 32-bit or 64-bit computers, now.