eBay launches Image Search option and AI-powered Find It On eBay tool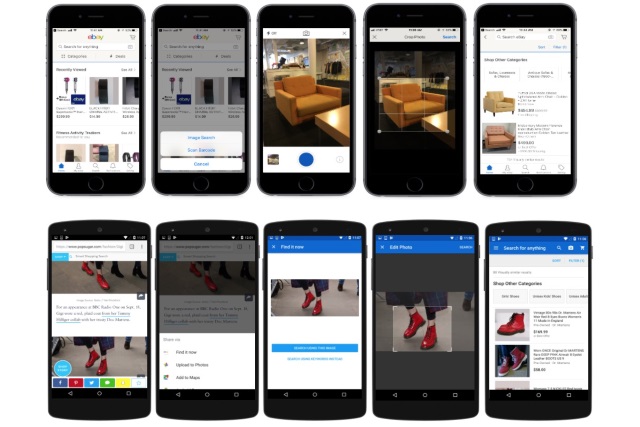 A picture, they say, is worth a thousand words. When you're searching for something on eBay, it can be hard to find quite the right turn of phrase to track down precisely what it is you mean. To help overcome this problem, eBay has now launched a new Image Search option.
The feature lets you take a photograph of an object -- or upload an image they already have --and use it to search for similar items that are for sale. This is just one of two new tools that eBay has launched to make it easier to find exactly what you're looking for without having to think about how a seller might have described it.
The second search tool is also image-based. The new Find It On eBay tool lets you "share" images you find on the likes of Facebook to eBay, and use it as the basis of an image search. Both Image Search and Find It On eBay were talked about earlier in the year, and the public launch is right on schedule.
Announcing the two new tools, eBay says:
Leveraging the latest advances in two core parts of artificial intelligence -- computer vision and deep learning -- these new features make it easier to find and buy the things that inspire you. When you upload images to run Find It On eBay and Image Search, we use a deep learning model called a convolutional neural network to process the images. The output of the model gives us a representation of your image that we can use to compare to the images of the live listings on eBay. Then, we rank the items based on visual similarity and use our open-source Kubernetes platform to quickly bring these results to you, wherever you are in the world.
eBay says that as the two tools are used by more people, they will become more intelligent and more accurate.