Microsoft will release Surface Pro with LTE Advanced in December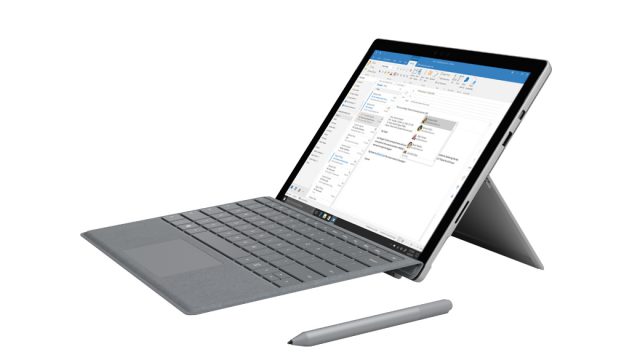 We've known for a while that a 4G LTE model is going be introduced in the Surface Pro range, and today, at the Future Decoded event in London, Microsoft officially announces when it will be available.
Microsoft says that Surface Pro with LTE Advanced, as the new version is formally known as, will start shipping to business customers in December. It comes with global connectivity and fast transfer speeds, thanks to a Cat 9 4G LTE modem.
The modem inside Surface Pro with LTE Advanced supports 20 cellular bands and enables download speeds of up to 450Mbps. Microsoft claims that it's the "fastest LTE-enabled laptop in its class," which is to be expected because the other options that Microsoft analyzed pack a slower, Cat 6 modem that tops out at 300Mbps.
Microsoft does not offer a whole lot of information about the specs of this new model, but apparently it comes with an Intel Core i5 processor in the base model. Price will start at $1,149, which leads me to believe that the improved connectivity adds $150 to the cost of the device.
The most-affordable Surface Pro with a Core i5 processor can be had for $999, but there is also a beefier model that doubles the storage capacity and RAM (to 256GB and 8GB, respectively, from 128GB and 4GB) that costs $1,299.
Since Microsoft does not list the Surface Pro with LTE Advanced on its online store and considering that it only mentions the availability for business customers, it is likely that consumers will not have access to it (at least not come early-December).