Bitcoin price goes over $7,300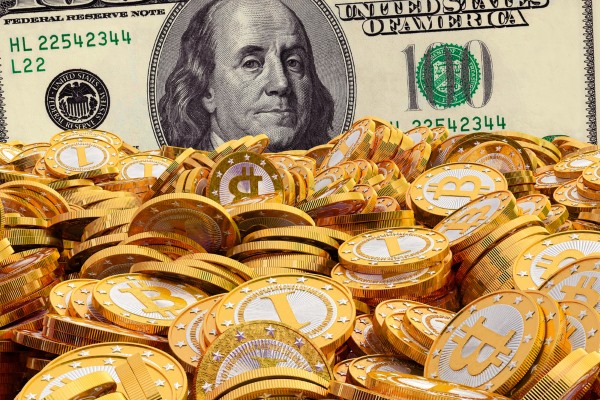 The price of Bitcoin has skyrocketed this year, going from $1,000 in early-January to $3,000 in mid-June. Some pundits saw it coming, but not many believed it would go higher than that. Yet, in early-September, the main cryptocurrency reached $5,000. And it kept going.
Today, Bitcoin is trading over $7,300 for the first time ever. It's up 730 percent since the beginning of the year, and its market cap now sits at over $122.7 billion, which is a few billion more than what the whole market was worth at its June peak. It's quite unbelievable.
Yesterday, I was telling you about Bitcoin setting a new price record over $6,600, after breaking $6,400 earlier in the day. It's gained around $400 since, being up over eight percent day-over-day.
During the most-recent crash, the price of Bitcoin dropped as low as $3,000. Traders who purchased then can make a nice profit -- around 133 percent -- if they sell now. But, I suspect, many will hold on to their coins, as it's hard to tell when this streak will end.
The other cryptocurrencies aren't doing so well though. Looking at the top 10, only Bitcoin Cash and BitConnect are up today, just like yesterday, with the former trading at $571 (up 16.75 percent daily) and the latter at $261 (up eight percent daily). The rest of the top cryptocurrencies are in the red.
The cryptocurrency market is worth $194 billion at the time of writing this article. Bitcoin accounts for 63.1 percent of that.
Photo credit: Lightboxx / Shutterstock