Microsoft uses Artificial Intelligence for all-new LinkedIn-powered 'Resume Assistant' for Word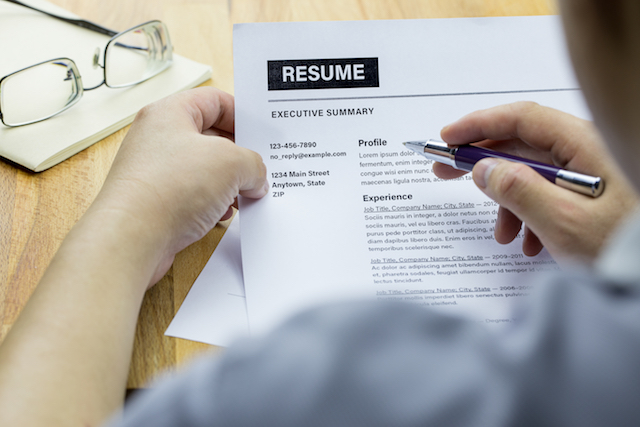 If you are currently unemployed, underemployed, or simply looking to change jobs, I urge you to create a LinkedIn profile if you haven't already. The days of showing up at a job with a pen to complete an application is largely dead. Heck, many employers don't even want you to email them a resume nowadays -- some just ask for your LinkedIn profile instead. Don't have one? You are out of luck.
But OK, some employers do still ask for a traditional resume, so it is good to be prepared just in case. Today, Microsoft announces that it will make creating a resume even easier. How? With the upcoming "Resume Assistant" for its Word program. This tool is powered by LinkedIn -- a service Microsoft now owns. The Windows-maker is even leveraging Artificial Intelligence to make this endeavor work better. Basically, the tool will create a resume in Microsoft Word using your LinkedIn history, while also suggesting ways to improve the way you are describing your skills, education, accomplishments, and more.
"The workplace is changing, impacting not only how people work, but also the frequency with which they change roles, introducing new challenges for job seekers. Nearly 70 percent of people say they have difficulty portraying their work experience effectively, and 50 percent struggle to tailor their resume to a specific job opportunity. Furthermore, job applications on LinkedIn have increased 40 percent year-over-year, signaling increased competition for jobs," says Bryan Goode, Office 365 Genreal Manager, Microsoft.
ALSO READ: SUSE Linux Enterprise 15 Beta 1 open source operating system available for download
Kylan Nieh, Senior Product Manager, LinkedIn explains, "Within Resume Assistant, you can see the skills other successful professionals in your desired role and industry have, so you can add them if applicable. It's also never been easier to improve yourself as a candidate. If you see a job posting or suggested skill in Resume Assistant you can take a course on LinkedIn Learning to strengthen your chances of getting hired."
While this seems like a great idea, and it arguably is, there is one big problem -- anybody can use it. In other words, while it may give some job seekers an edge now, once many people start using it, its effectiveness decreases.
Remember the "brilliant" answer you are supposed to give when an interviewer ask you for a weakness? "I'm a perfectionist!" Yeah, so many people use that line nowadays, that if you say it to an interviewer, they will probably look at you with disdain. I anticipate many people having eerily similar resumes as a result of this tool, potentially making it a liability over time. Human resource departments will probably get sick of seeing resumes with almost identical job history descriptions.
If you want to give this new Resume Assistant tool a try, I have good news and bad news. The good news is, some people can begin using it later this week. The bad news? It will only be available for Microsoft Insiders on Windows. Sigh. I guess the concept of releasing finalized software to all is dead nowadays. If you aren't an Insider, do not panic -- the company should release it to all Office 365 users over the next few months.
Photo Credit: Neomaster/ Shutterstock