Samsung Galaxy Note8 gets new 'Deepsea Blue' color option in the USA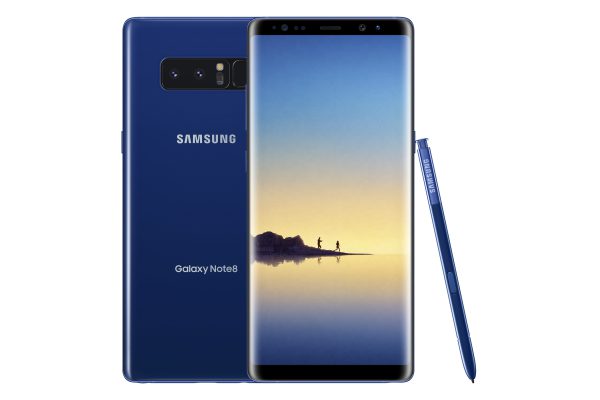 If you are in the market for an Android smartphone, now is an exciting time. There are so many excellent models from which to choose -- a great problem to have.
Of course, you can never go wrong with a Samsung flagship, and the company's latest such smartphone -- the Galaxy Note8 -- should delight you in more ways than one. It is powerful, beautiful, and offers one of the best cameras on the market. Today, Samsung announces that its popular Note8 will soon be getting a new color in the USA -- Deepsea Blue.
"The Galaxy Note8 Deepsea Blue will be available to U.S consumers beginning November 16 -- just in time for the holiday shopping season. Consumers will be able to choose from AT&T, Sprint and Verizon carrier-specific versions of the Galaxy Note8 at Best Buy stores and BestBuy.com, as well as the unlocked versions available at Best Buy and Samsung.com," says Samsung.
ALSO READ: Samsung unveils 'Linux on Galaxy' for DeX -- run Fedora and Ubuntu on your Note8?
The Galaxy-maker further says, "Introduced in August, the Galaxy Note8, is the next level Note for people who want to do bigger things. With Galaxy Note8, consumers get Samsung's most powerful smartphone camera featuring two 12MP rear cameras with Optical Image Stabilization (OIS) on both the wide-angle and telephoto lenses to capture stunning photos, even in lowlight environments, a bigger Infinity Display that fits comfortably in one hand and the S Pen to communicate in more personal ways."
True, this is merely a new color, but in a world where smartphones are also fashion statements, the appearance does matter. Quite frankly, this Deepsea Blue is gorgeous, and will let people know that you have something special -- not just the same old Note8 that has been out for months.
Will you be picking up the beautiful new Deepsea Blue Note8? Tell me in the comments below.