Samsung unveils 'Linux on Galaxy' for DeX -- run Fedora and Ubuntu on your Note8?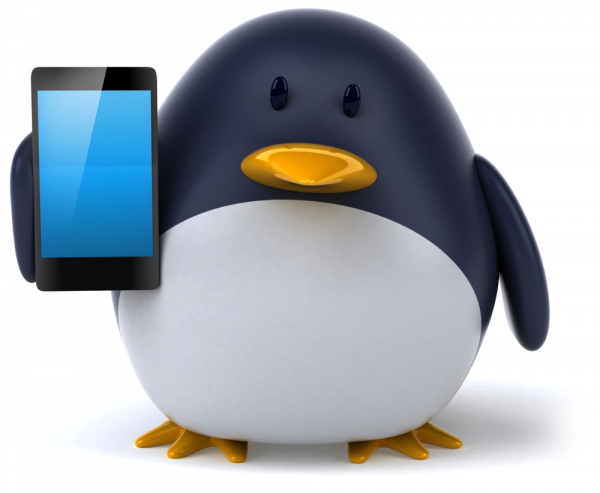 For whatever reason, people seem to forget that Android is Linux. Remember, folks, Linux is just a kernel -- not an operating system. Actually, Android is the world's most popular such distribution. Even the father of Windows, Mr. Bill Gates, now runs his life from Linux by way of Android.
That's why Samsung's new "Linux on Galaxy" -- which it unveiled today -- is sort of maddening. Don't get me wrong, the possibility of running a desktop Linux distro using your phone's hardware is amazing, but Samsung smartphones are already running Linux! In other words, the name of the project is sort of a misnomer that could confuse consumers, but I digress.
"Installed as an app, Linux on Galaxy gives smartphones the capability to run multiple operating systems, enabling developers to work with their preferred Linux-based distributions on their mobile devices. Whenever they need to use a function that is not available on the smartphone OS, users can simply switch to the app and run any program they need to in a Linux OS environment," says Samsung.
ALSO READ: System76 'Lemur' and 'Galago Pro' Ubuntu Linux laptops get 8th gen Intel Core CPUs
The Galaxy-maker further says, "Linux on Galaxy is made even more powerful because it is DeX-enabled, giving developers the ability to create content on a large screen, powered only by their mobile device. This represents a significant step forward for software developers, who can now set up a fully functional development environment with all the advantages of a desktop setting that is accessible anytime, anywhere. Samsung Linux on Galaxy is still a work in progress."
Here's the deal, folks -- there aren't many details on what "Linux on Galaxy" exactly is. Since Galaxy phones use ARM processors, will it be running ARM-compiled distros, or will it emulate x86_64? Maybe the desktop Linux distro will just be a virtual machine running on a server remotely. After all, that is how Samsung makes Windows "run" on DeX today. For now, we don't even know which distros will be supported, although Ubuntu is likely.
These questions should be answered soon, but for now the project remains private. If you want to be notified when "Linux on Galaxy" goes public, you can sign up here.
Image Credit: Julien Tromeur / Shutterstock