CORSAIR VENGEANCE LPX CMK32GX4M4K4333C19 is world's fastest 32GB (4x8GB) DDR4 RAM kit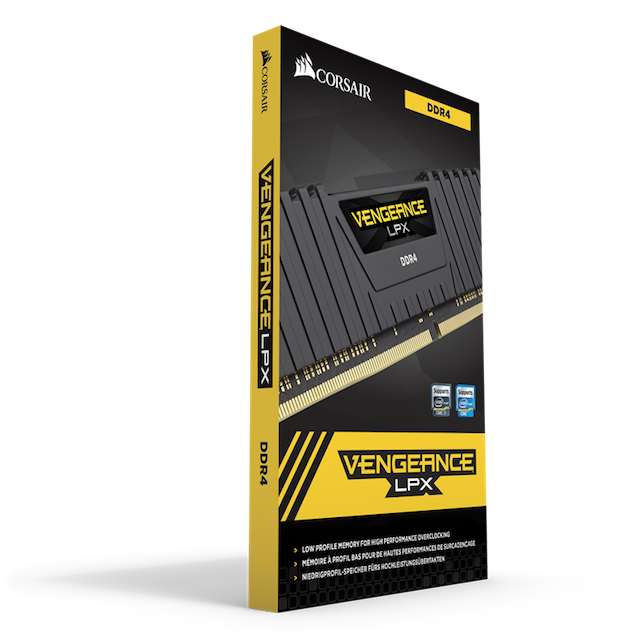 For many home computer users, a five or even 10-year-old PC can be powerful enough for their needs. For some other people -- gamers and enthusiasts, primarily -- a computer can never be quick enough. These consumers will spend massive amounts of money for the latest and greatest hardware to achieve the fastest speeds.
If you like having the fastest hardware on your block -- whether you actually need it or just for bragging rights -- Corsair has a new memory kit that will tickle your fancy. The VENGEANCE LPX CMK32GX4M4K4333C19 kit runs at an insane 4,333MHz. This is the world's fastest RAM using a 4x8GB configuration, and it narrowly beats G.SKILL with its similar kit running at 4,2666MHz.
"The new CORSAIR VENGEANCE LPX CMK32GX4M4K4333C19 kit, running in dual-channel on an Asus ROG MAXIMUS X Hero motherboard and alongside an Intel Core i5-8600K CPU, sets a new precedent for 4x8GB 32GB DDR4 speed on the Intel Z370 motherboard platform. Typically, the fastest DDR4 memory kits are limited to low-capacity kits, but with this kit CORSAIR has combined ultra-high frequency, with high capacity, validating in MemTest at an effective frequency of 4,333MHz, a record for this configuration," says Corsair.
The popular company further says, "Built with hand-sorted and extensively binned Samsung B-die ICs, the kit runs with aggressive CL19-26-26-46 timings at 1.5V and is fully XMP 2.0 compliant, making enabling this record-setting performance as easy as a single BIOS setting. This special high-capacity, high-frequency kit will be made available to select elite overclockers and enthusiasts, helping them chase world records in today's most demanding PC performance benchmarks."
This slideshow requires JavaScript.
Unfortunately, pricing is unknown for now. With that said, expect these to be rather pricey. After all, they are made of "hand-sorted" components and are reserved for "elite" consumers. What we do know, however, is that the VENGEANCE LPX CMK32GX4M4K4333C19 kit will be available next month, in early December.