Google donates £1 million worth of computer training to U.K. teachers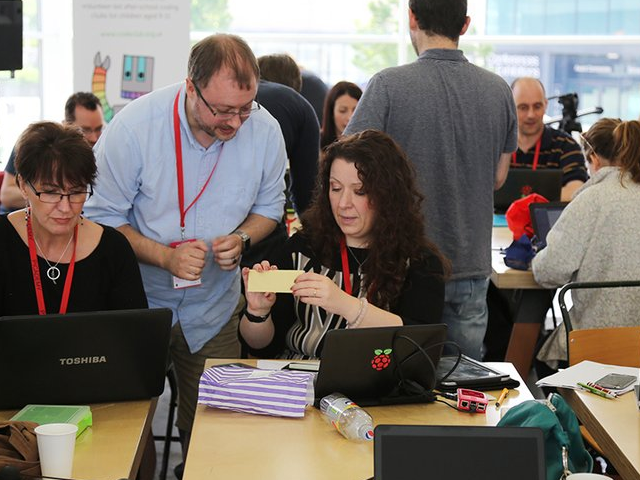 It is imperative that students learn about computing in school -- the earlier the better. The problem? Sometimes teachers aren't very knowledgeable about computers. In other words, some of these educators simply aren't qualified to teach young people about computing. In order for these people to teach future generations about computing, they must first learn about it themselves.
Today, Google announces that it is donating £1 million worth of computer training to U.K. teachers. Don't misunderstand -- the search giant is not just throwing money at the situation. Instead, Google will be having some of its employees provide actual time and assistance to these educators -- how cool is that?
"Today we're announcing £1 million in grants to support training for secondary school computing teachers in the U.K. The Google.org grant will allow the Raspberry Pi Foundation, the British Computer Societyand the National STEM Learning Centre to deliver free computer science and pedagogy training for thousands of key stage 3 and key stage 4 teachers in England over three years, with a specific focus on disadvantaged areas," says Obum Ekeke, Head of UK and Africa Computer Science Education Programs, Google.
ALSO READ: Google Code-in 2017 open source mentor organizations revealed, including Ubuntu!
Ekeke further says, "Through this effort, they will make make online courses and professional development resources available to teachers anywhere, anytime, for free, and deliver free in-person workshops for teachers across the country. Googlers care deeply about helping to develop our future computer scientists, and many of them will give their time and skills to this program. A team of Google engineers and learning and development specialists will volunteer with Raspberry Pi to ensure that all teachers are able to access the online resources and courses."
This is hardly Google's only such donation to computer education, however. The search giant previously donated more than $40 million of similar computer science training to various organizations. This £1 million donation is just another in a long line, and Google deserves major kudos for this initiative.