Alexa, help fight HIV/AIDS -- Amazon unveils Echo (2nd Generation) PRODUCT(RED) edition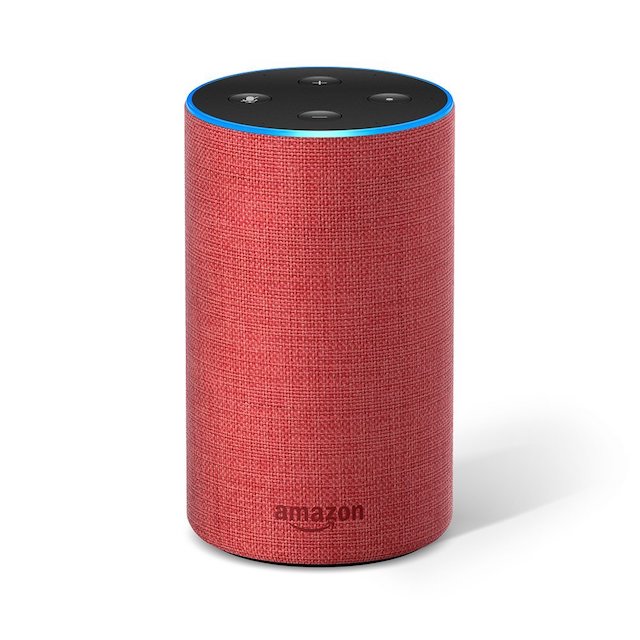 If you want to get a hardware voice assistant, you cannot go wrong with Echo. Amazon's hardware is great, but more importantly, its "Alexa" assistant is much more capable than any of its competitors. This can largely be attributed to developers -- there are countless "skills" and compatible devices that make the entire Alexa experience a joy.
Still haven't bought an Echo? Well, I have some great news. Waiting sometimes has its benefits, and today, those still on the fence about Echo should definitely pull the trigger. You see, Amazon will be selling a special PRODUCT(RED) version of its second-gen Echo.
If you aren't familiar, devices that are designated "(RED)" can help fight HIV/AIDS, as the manufacturer donates a portion of sales to that cause. These products are quite literally red in color, and this new variant of Echo is no different.
Amazon explains, "$10 from every purchase of this product will support (RED)'s efforts to fight AIDS through the Global Fund."
For the same $99 as the normal Echo, you get a unique red variant, but more importantly, a significant portion of the sale will go towards HIV/AIDS. How cool is that? Quite frankly, unless the color just absolutely won't look good in your home, there is no reason not to opt for the (RED) model -- you might as well help a good cause, right?
Unfortunately, it is not yet available, although you can pre-order it immediately from Amazon here now. It will begin shipping on December 6, meaning it will be at your door with plenty of time before Christmas. Echo aside, the retailer has a special (RED) section of its site with more products here.