Slow websites risk retailers losing Black Friday sales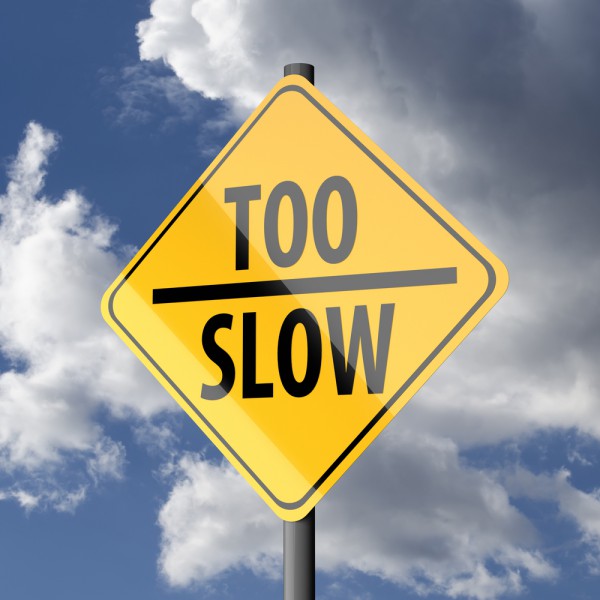 Poor page load speeds could be losing retailers business over the Black Friday period according to a new report.
The study by eCommerce agency Visualsoft looked at the UK's top 240 online retailers -- including major supermarkets -- and finds that 54 percent have poor page load speeds, taking over nine seconds.
In addition 32 percent only rated as fair, taking between six and eight seconds to load. A mere two percent received an excellent rating, loading in four seconds or less.
"Describing nine second load times as slow, might seem ridiculous to many retailers, but the evidence shows that over 50 percent of people expect a site to load in less than two seconds." says Tim Johnson, chief sales officer at Visualsoft. "For every additional second it takes to load, rates of conversion have been found to drop by up to 20 percent."
Internet users are notoriously impatient and the report estimates that those businesses with poor load time will lose 29 percent of all potential customers through site speed alone. Those rated fair will also suffer, losing around a quarter of all potential customers (between 24 percent and 28 percent).
"Our research shows that the UK's top e-retailers are not acting to solve slow mobile device load speeds. With over half of Christmas and Black Friday online shopping expected to come from mobile devices this year, creating surges in traffic that will only further slow load speeds, could have a major impact on growth," Johnson adds. He also sees an opportunity for new players to gain business. "Up and coming retailers may not be able to compete with the seasonal marketing spend of their larger competitors, but by maximising page load speeds, they can successfully scoop up those frustrated customers who want a speedier shop."
You can find out more about the results in the full report which is available from the Visualsoft website.
Photo Credit: Quka/Shutterstock