Toshiba unveils 2TB XG5-P NVMe SSD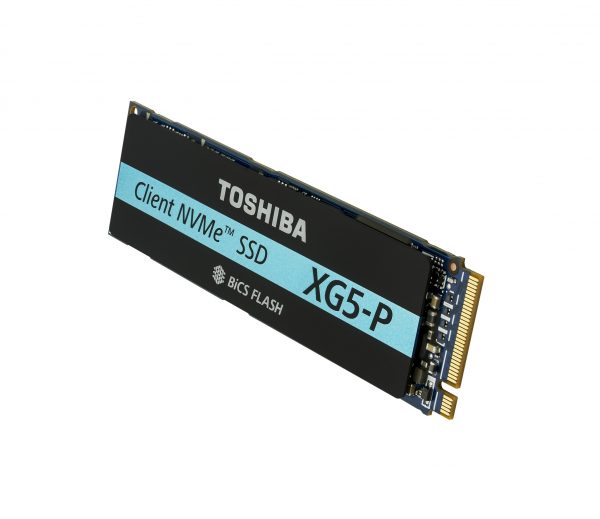 For computer enthusiasts, we are living in a very exciting time. Hardware is faster than ever, while prices for parts are quite reasonable. You can build a very capable PC without breaking the bank.
One of my favorite components is the solid state drive. Not only are they much faster than traditional mechanical hard disk drives, but they can reduce power usage too -- a big win for battery life on laptops and tablets. Today, Toshiba unveils its latest such drive and it looks amazing. The 2TB XG5-P is NVMe based, meaning it will be blazing fast.
"The XG5-P series also utilizes a PCI Express (PCIe) Gen3 x 4 lane and NVM Express Revision 1.2.1 interface, and delivers performance of up to 3000 MB/s sequential read and 2200 MB/s sequential write, and up to 320,000 IOPS random read and 265,000 IOPS random write. Its random read/write performance in full access range is approximately 55 percent better than that of standard XG5 series products. At the same time, low power consumption is maintained at less than 60mW during operation," says Toshiba.
The company also says, "The new XG5-P series is housed in a standard M.2 2280 form factor and will be available in two capacities, 1TB and 2TB. By utilizing a 64-layer, 3D flash memory BiCS FLASH 1TB package developed in-house, the 2TB model offers twice the maximum storage capacity of the standard XG5 series on the same 2.23mm, lightweight single-sided M.2 2280 module."
While manufacturers can request samples from Toshiba starting today, consumers will have to wait until Q1 2018 for availability. At that time, it should show up at retailers such as Amazon and Newegg. If you have a need for extreme security, a self-encrypting variant will eventually be released too.
Unfortunately, pricing for the speedy 2TB drive won't be known until next year.