Challenging costs and greater portability -- 2018 cloud predictions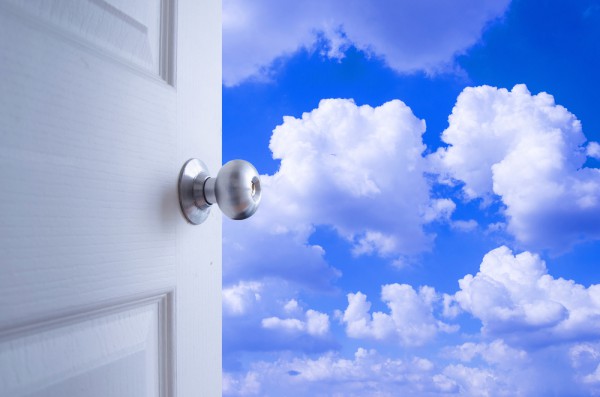 The shift of systems towards the cloud has showed no signs of slowing down this year, and industry experts still see a bright future for the technology in 2018, although not without challenges along the way.
Hybrid systems could see the fastest growth. "I expect hybrid to experience the largest growth spurt, because most companies have a legacy IT department and they can't just change the business and systems to operate only on public cloud services. On the other hand, I believe net new companies will operation mostly in the public domain with only private/hybrid systems based on security and compliance," says Paul Stephenson, field evangelist and principal systems engineer at OVH US.
Automation will need to be harnessed to handle complexity in large organizations. "2018 will see the evolution from industrial data center to cloud; to cloud chaos; to industrial cloud," says CloudVelox CEO, Raj Dhingra. "This means that automation will be critical with the risk of exponential complexity with hybrid cloud/multi-cloud. With AWS, Azure, Google becoming the new workloads in public clouds; VMware and Oracle will maintain in control of legacy workloads in their own clouds. Large enterprises will rely on MSP/Hosting Partners like IBM, CenturyLink, etc. because they cannot solve things internally. Furthermore, disaster recovery in public clouds will gain more traction over the next year."
The need for greater focus on disaster recovery is echoed by Randy Bowie, vice president of backup products and engineering at Continuum. "This year we saw more cloud-based disaster recoveries than ever in the history of BDR at Continuum. This was driven by natural disasters at a time when small business is more dependent on IT than ever. I think we will see this trend continue in 2018, as cloud disaster recovery is a necessity for a growing number of businesses. Backup of cloud-based services, such as e-mail and productivity applications will continue growing as these applications continue moving off premise."
Costs will continue to be a big challenge for cloud migration, OVH US's Stephenson says, "Understanding costs will continue to be a big driver. Companies will look to the cloud for speed and agility, but will have to reconcile that against the bottom line. Once companies start to look at these components, they will start to work on balance -- they need to keep the lights on but they also need to shift money to innovation, or the company could fail over time."
Mike Duensing, CTO of cloud application platform Skuid believes we'll see more apps being re-imagined in the cloud. "While a significant percentage of enterprise apps have moved to the cloud, the next phase will be to rethink what is possible with the myriad of services not previously available on-premise. This will enable a new generation of solutions built with rapid implementation platforms that create levels of business value never seen before. Given that companies are spending over $3.5 trillion on IT and have an average of 831 cloud services, in 2018 organizations will consolidate and recreate the cloud, so that it provides a more cost-effective and engaging user experience."
With increasing competition in the marketplace, Gary Breder, director of cloud and services product marketing at Hitachi Vantara believes moving between cloud services will start to become easier. "Walled gardens will begin to tumble; vendor agnostic solutions will increase in 2018 as the need to move data freely across the cloud becomes critical to driving better business outcomes forward."
Dan Graham, Director of Marketing -- IoT at Teradata has a similar perspective. "In 2018, most companies will use two or more IaaS cloud suppliers for myriad reasons -- costs, risk, features, and impulsive departmental buyers. By year-end, new programming tools and disciplines will emerge to minimize cloud lock-in and maximize application portability."
Growing reliance on the cloud is also likely to see an increase in direct attacks against services. "We will continue to see rapid increase in the adoption of cloud-based Infrastructure-as-a-Service offerings for running business critical applications on public cloud," says John Pescatore, director of emerging security trends at the SANS Institute. "The elasticity of cloud based services is attractive to businesses to reduce costs and increase speed to market. While the top tier of these services is designed and managed with security in mind, the promise of cost reduction means enterprises are not investing in the skills and tools required by IT operations to safely manage the cloud. Server administrators have been understaffed and under skilled, unable to securely administer a relatively small and constrained number of servers found in traditional data centers. Daily news stories of misconfigured cloud services are already showing how the use of cloud is exposing this risk and making cloud services attractive targets for cyber thieves."
Is the shift to the cloud reaching its peak or just getting started? Let us know your thoughts in the comments.
Image Credit: Chaiyapop Bhumiwat / Shutterstock