OxygenOS 4.7.6 rolling out for OnePlus 5T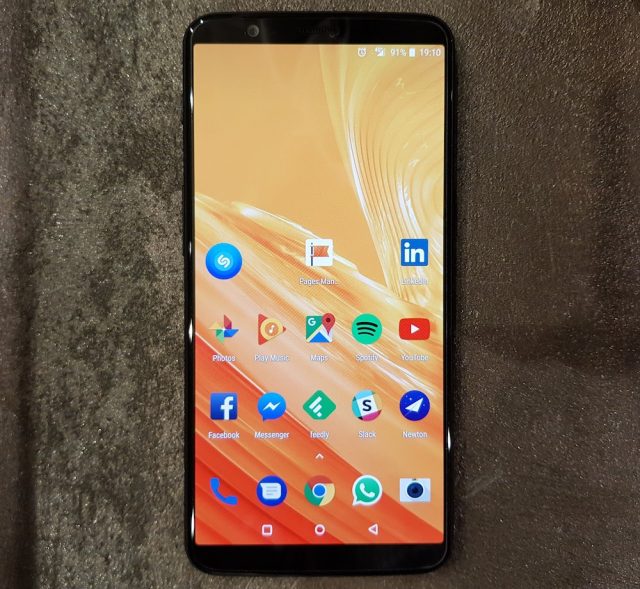 After officially treating OnePlus 5 users to Android 8.0 Oreo last week, OnePlus is now rolling out another update. This time around it is for its latest flagship killer, the mighty OnePlus 5T.
OxygenOS 4.7.6, as it's called, comes with some pretty useful changes for the camera and system that improve performance and usability. The most useful addition -- at least for me -- is the new assistive lighting feature for face unlock.
Face unlock works extremely well when there is sufficient light, but in low light it really struggles to work. The OnePlus 5T is typically unable to recognize me, so I tend to use the fingerprint sensor or PIN instead in these conditions.
Now, when it detects that the lighting is not good enough, the OnePlus 5T flashes the display so it can better analyze the face. Based on my brief testing, it makes a massive difference. It unlocks consistently -- and it does so quickly too.
OnePlus says that OxygenOS 4.7.6 also improves the Wi-Fi display and expanded screenshot functionality and bumps up the Android security patch level to December.
In the camera department, it gets improved stability, higher clarity for selfies in low-light and better performance when using third-party camera apps.
OxygenOS 4.7.6 is not generally available at the time of writing this article, as it's being released in stages. However, you can get it now by installing a VPN app (like Opera VPN) and using a Canadian server when checking for updates.
In case you are wondering, OxygenOS 4.7.6 is based on Android 7.1.1 Nougat. The update to Oreo is expected to arrive next year.