Samsung Galaxy Note8 handsets have a battery problem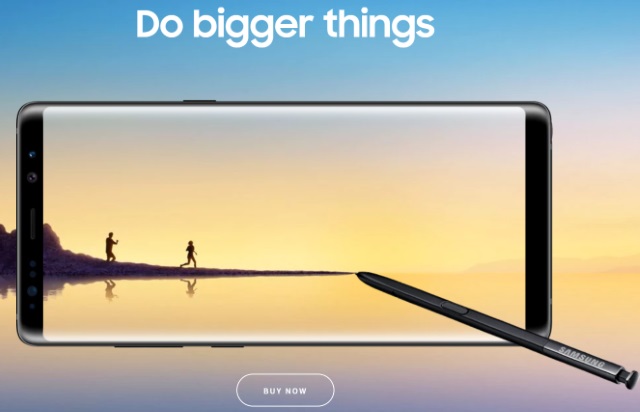 Sound familiar? A Galaxy Note has a problem with its battery! Samsung has acknowledged that there is an issue with the battery of the Galaxy Note8 -- but unlike the Galaxy Note7, there's no risk of it catching fire or exploding this time around.
A number of Note8 owners have complained that their phones have essentially been bricked after they let the battery run flat. With the battery fully discharged, it has proved impossible to charge the phone again. The problem is mainly affecting Note8 owners in the US.
Samsung has acknowledged the issue, but says that it has been contacted by only "a very small number" of people. Despite this claim, there are many unhappy users on official and unofficial Samsung forums online.
At the moment there is no fix for the problem, and Samsung has made no indication about what the cause might be, or when (or, indeed, if) a fix will be released.
The symptoms of the problem appear to vary from one phone to another. While a lack of charging is common, some say they see a charging icon when connected to a charger, while others see nothing. Some report their non-charging phones warm up when plugged in.
If you have a Note8, the only sensible thing to do at the moment is to make sure you don't let your battery hit zero percent until Samsung decides what to do next.