ProtonVPN launches unlimited free VPN service for Android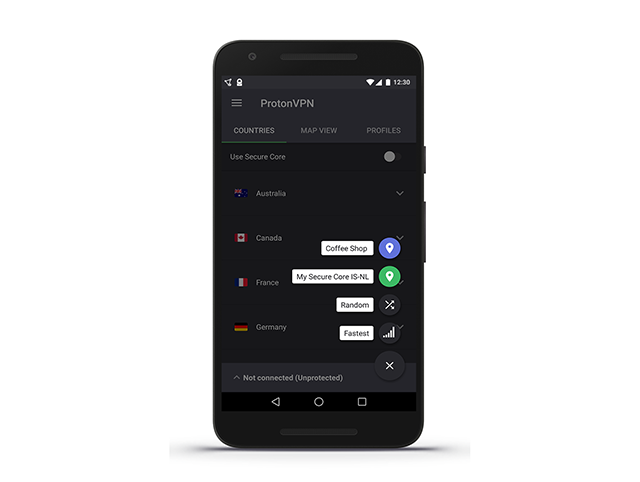 ProtonVPN's free VPN service got off to a very rocky start when it launched 7 months ago. Demand was such that free users got put on to a waitlist, where they languished for months before even seeing an invite. The company did sort things eventually, and today it expands ProtonVPN further, by bringing the service to Android.
If you're concerned about using a free VPN, the company says you shouldn't be. The free service is funded by paid subscribers and subsidized by ProtonMail, meaning there are no ads and user data won't be sold to pay for it.
"It is important to make the tools that protect online privacy and freedom widely accessible," says ProtonMail Co-Founder Dr. Andy Yen, "for this reason, we are releasing ProtonVPN on Android for free, without bandwidth limits or other data caps."
ProtonVPN draws upon the firm's security experience and features a Secure Core architecture which routes traffic through multiple encrypted tunnels in multiple countries to better defend against network based attacks. It also features seamless integration with the Tor anonymity network.
"Strong encryption and privacy are a social and economic necessity. Not only does this technology protect activists and dissidents, it is also key to protecting democracy in the digital age," says Yen. "There are 2 billion Android users worldwide, and being able to provide each and every one of them access to secure Internet is a major milestone in our mission to make online privacy a reality again for all Internet users."
You can download ProtonVPN for Android from Google Play now.