AI is moving into the enterprise mainstream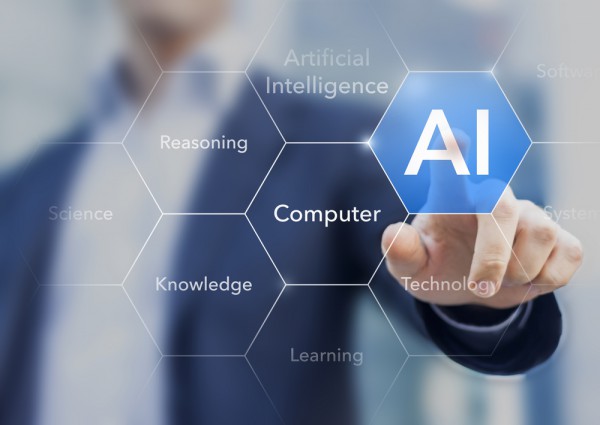 Artificial intelligence is often seen as being a technology of the future, but a new study from natural language processing company Narrative Science reveals that 61 percent of businesses are already using AI.
Interest and investment in the technology is increasing too, 71 percent of respondents say their company has an 'innovation strategy' to drive investments in new technologies like AI. A majority of companies say they have budget dedicated to enabling innovation (59 percent) and expect that outlay to increase in 2018 (62 percent).
Business intelligence and finance are the areas where there's most interest in the benefits of AI. 90 percent of respondents working in business intelligence say they would be interested in applying AI to their data analytics and tools. While 87 percent of respondents working in finance departments would be interested in applying AI to automatically generate insights and reporting in human-sounding language.
Providing natural language insights into data is a major attraction with 95 percent of survey respondents interested in using AI technology for that purpose. In particular, they anticipate AI-based natural language generation to yield more consistent accurate data reporting as well as saving time and freeing employees to focus on more high value work.
Improved accuracy is another draw, with 50 percent saying they spend significant time reviewing their team's work and correcting inaccuracies, critical processes that could be improved and automated using AI.
"Based on our survey findings, enterprises would do well to frame AI adoption as a step toward humanizing technology," the report's authors conclude. "Critics often fear the dehumanizing effects of new technologies, replacing rich human communications with cold, sterile machine interactions. With AI, the impact can be just the opposite. Technologies like voice recognition and natural language generation can improve how we interact with technology and machines, making it both more natural and more powerful, delivering interactions and yielding insights above and beyond what has been possible up to now. That is the promise of AI -- and one that is increasingly within the reach of a growing number of organizations."
You can find out more about the findings and download the full report from the Narrative Science blog.
Photo Credit: NicoElNino/Shutterstock