Tablet Hotels 2.0 is our new go-to app for booking a hotel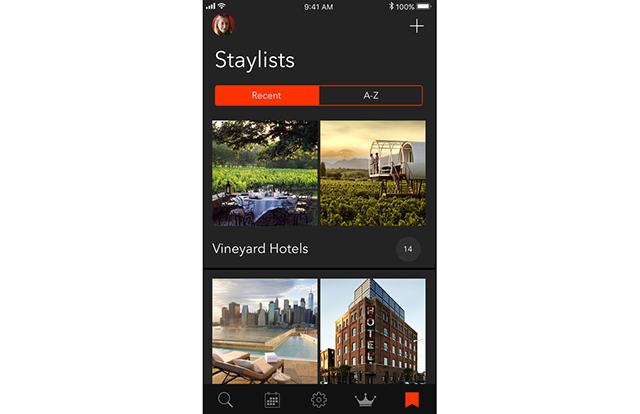 There are so many options out there for finding and booking a discounted hotel. Indeed, there are websites which will attempt to collate various booking options to pull together the best deals in a single location.
Although it's great to obtain a discount from your hotel (and let's face it here, if you call the hotel direct, you'll often be able to negotiate your own deal), we want a website which pulls together feedback from people who have stayed in the hotel, take this feedback seriously, providing a good deal on the back of this.
Tablet Hotels has recently become our go-to booking site of choice having had had a very pleasant experience booking a hotel in Williamsburg, New York. At the last minute, we had to push back our flight due to bad weather in Texas, but Tablet took these circumstances into account and negotiated with the hotel to rearrange our last minute plans to accommodate. No cancellation or changes fees, at all. When we arrived at the hotel, we found Tablet had added its Plus feature automatically to our booking so were offered a room upgrade, free gifts and a (very) late checkout option.
The experience of booking the hotel started well from browsing the Tablet Hotels website. The approach is different from other websites. As with most other sites, hotel discounts are made available and daily deals make them compelling, but it's the way the hotels are presented which means you know what you're going to get before you commit to the booking.
Tablet Hotels sends employees to review their hotels, then encourages individuals to review their hotel immediately after their stay. Each hotel is marked out of 20 and, if individuals slate the hotel and the overall score drops below 16, it's completely dropped from the Tablet Hotels list, meaning each hotel has to be of a high standard to remain on their website.
Tablet Hotels offers a "Plus" membership where you can obtain a number of benefits from your stay. You receive an initial 30-day trial of this membership from your first booking and our 2pm checkout was a much-needed requirement after a busy morning of meetings (normal checkout was 11am).
The Tablet Hotels app (sadly, iOS only) was upgraded this week to 2.0 and is a complete overhaul and essential for "Plus" members. We'd recommend you check it out and compare the booking experience to the other discount websites you've used in the past and let us know in the comments section below.