UK government to monitor social networks and fight fake news with National Security Communications Unit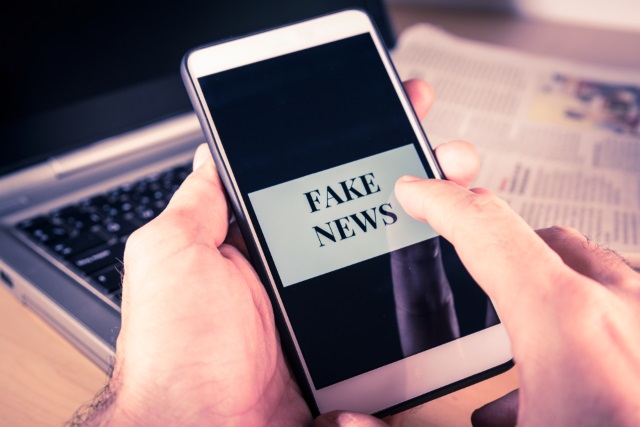 In a bid to tackle the ongoing problem of fake news, the UK government is setting up the National Security Communications Unit. The NSCU is tasked with "combating disinformation by state actors and others."
It's a mission that the likes of Microsoft, Facebook and Google have already taken on in various ways, each with varying degrees of success. One of the aims of the NSCU is to "more systematically deter our adversaries and help us deliver on national security priorities," and part of its work will involve monitoring social networks.
See also:
The UK government has constantly sought ways to monitor and control the use of the internet, and in many ways this latest announcement is a continuation of that theme. A spokesperson for the cabinet explained: "The government is committed to tackling false information and the Government Communications Service plays a crucial role in this. Digital communications is constantly evolving and we are looking at ways to meet the challenging media landscape by harnessing the power of new technology for good."
The Departure for Digital, Culture, Media and Sport Select Committee is already conducting an investigation into the problem of fake news online, including looking at foreign influence in the Brexit vote. Prime Minister Theresa May is expected to reveal more about the NSCU soon, but in the meantime a government spokesman said:
We are living in an era of fake news and competing narratives. The government will respond with more and better use of national security communications to tackle these interconnected, complex challenges. To do this we will build on existing capabilities by creating a dedicated national security communications unit. This will be tasked with combating disinformation by state actors and others.
In an interview with PR Week, Alex Aiken, the executive director of the Government Communication Service, said that the UK needed to "build a rapid response social media capability to deal quickly with disinformation and reclaim a fact-based public debate."
Image credit: Ivan Marc / Shutterstock