Microsoft unveils Xbox One S PlayerUnknown's Battlegrounds (PUBG) Bundle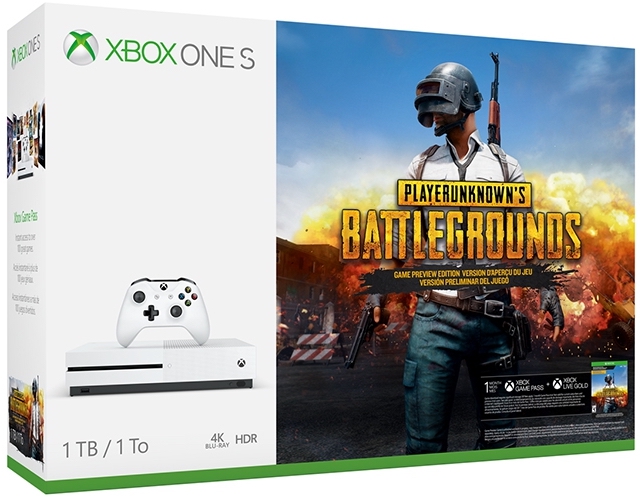 The video game "PlayerUnknown's Battlegrounds" (better known as "PUBG") is wildly popular. With all of the buzz around this title, I decided to buy the PC version last year. You know what? I think the game sucks. Maybe I am just bad at it, but here's my impression of the game -- you parachute into a war zone, and after about 30 seconds, you die. The end. I find it frustratingly short, and quite frankly, the fun just isn't there. Maybe it is because of cheating, but I seem to just instantly die. I'll stick to Mario on Switch...
But OK, if you actually enjoy PUBG like most people seemingly do, Microsoft has a new Xbox One S bundle that might excite you -- if you don't already own the console, that is. The Xbox One S PlayerUnknown's Battlegrounds Bundle comes with the 1TB "S" game system, the full PUBG game, and more.
"Since its release as a console launch exclusive on Xbox One in the Xbox Game Preview program, PlayerUnknown's Battlegrounds (PUBG) has reached incredible milestones, most recently surpassing 4 million players across the Xbox One family of devices. We've been blown away by the response to PlayerUnknown's Battlegrounds on Xbox One and today, we're excited to announce the Xbox One S PlayerUnknown's Battlegrounds Bundle, offering fans the best value in games and entertainment with the hottest game on the planet," says Matt Lapsen, General Manager, Xbox Devices Marketing.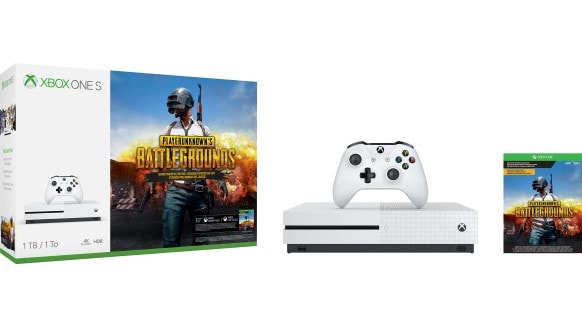 Lapsen shares the bundle details below.
An Xbox One S with a 1TB hard drive, Xbox Wireless Controller, built-in 4K Ultra HD Blu-ray player, support for 4K video streaming, premium audio with Dolby Atmos and access to a games library of over 1,300 games like Forza Motorsport 7 and Cuphead.
Full-game download of PlayerUnknown's Battlegrounds. Join the battle playing solo, or team up with friends in duos or squads. With the Xbox One S PlayerUnknown's Battlegrounds Bundle, you're one step closer to earning your first chicken dinner.
1-month Xbox Live Gold trial so you can experience the most advanced multiplayer network.
1-month Xbox Game Pass trial so you can discover over 100 Xbox One games across three generations of games. Xbox Game Pass members will also receive access to new games from Microsoft Studios like Sea of Thieves, State of Decay 2 and Crackdown 3 on the same date as at their global launch.
Sadly, you can't have the Xbox One S PlayerUnknown's Battlegrounds (PUBG) Bundle today. With that said, you can apparently pre-order it for $299 immediately. It seems to be sold out already at the online Microsoft Store, so your best bet is to go to a local store to see if pre-orders are available. If not, you will have to try your luck just walking into a store on the launch day -- February 20.
Have you ever played PUBG? Am I wrong about it sucking? Please tell me in the comments below.