Kodi 18 'Leia' development coming along swimmingly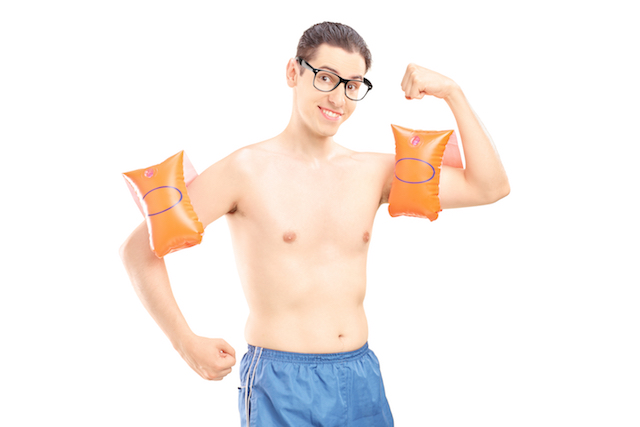 Kodi is excellent software. I mean, an open source and cross-platform media center -- what's not to love? Hell, it can even be used to emulate classic video games! And even though I don't do it, I know it is popular with the piracy crowd, thanks to easy-to-install add-ons that allow free streaming of paid content. I'm not judging -- I know many of y'all are hurting financially, so do what you've got to. I prefer to just watch movies when they come on TBS, TNT, and the like, but I digress.
The next version of Kodi is called "Leia," and it is currently under development. With that said, you can run pre-release versions now with great success. If you are waiting for an official "stable" version of Kodi 18, however, you are probably wondering how the development is going. Well, according to a new blog post from the developers, everything is coming along swimmingly. In fact, they have shared some details and statistics about version 18. Some particularly interesting aspects? Kodi 18 will get Google Assistant support for Android and the ability to handle 8K video.
"In general the whole stability has been improved quite a lot. The times you still get glitches or occasional crashes haven been reduced due to just ripping out not so well coded parts and replaced with a more structured design and standard. Not that the old code was bad however over time new insights were gained and having newer code standards just make it better. Untangling all parts or components and make them behave better next to each other has been one of the biggest efforts done so far," says Martijn Kaijser, Kodi.
ALSO READ: Kodi 18 'Leia' 64-bit for Windows is finally ready to replace the 32-bit version
Speaking on video playback, Kaijser says, "Once designed for the old XBOX and old video standards there wasn't really taken lot in account with future standards and the massive increasement of video resolution and new codecs. With future in mind work started to redesign this section and to split it from into its own component to not be hindered with whatever happens in the user interface or other parts. Making the sure video gets the highest CPU/GPU priority over anything else happening makes sure you don't get stuttering video or audio when navigating. This sounds so obvious to do however this wasn't done or even possible in the past. Parallel to that, parts are reworked to be a lot more efficient and need way less CPU while gaining quality. Higher resolutions like 4K and 8K are also kept in mind next to HDR and new video codecs once they become available."
ALSO READ: TVAddons releases new standalone Git Browser for Kodi
The Kodi team shares the following statistics regarding Kodi 18 "Leia" development.
More than 5,900 (code chunks changed)
More than 1,830 pull-requests (collection of commits that were included in one go)
More than 7580 changed files
More than 350,000 code lines removed
More than 397,000 code lines added
Over 35 opensource developers
A lot of free time developing and testing these changes
Quite likely several cases of beer or wine
Once Kodi 18 "Leia" becomes "final" it will surely be a monumental software release. After all, with so much effort being put into it, it is clear that the developers truly care about the project. Quite frankly, it is important that these developers don't rest on their laurels, as competitors such as Mobdro are looking to dethrone Kodi -- not an easy task, mind you.
Want to read more about the development process? You can read the full blog post here.
Image credit: Ljupco Smokovski / Shutterstock