Google explains how Chrome's new ad filtering feature works -- and why it's not your new ad blocker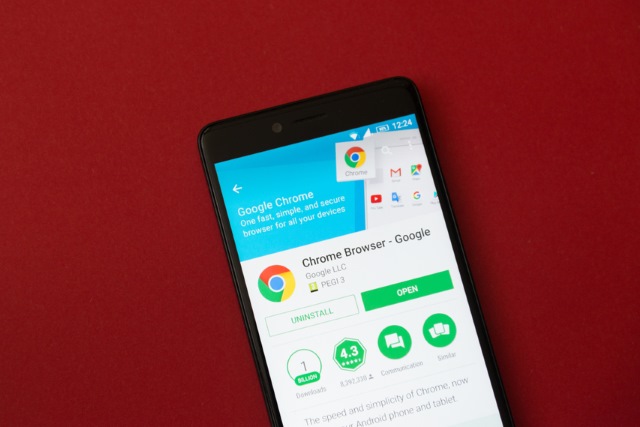 Despite the fact that Google has a vested interest in online advertising, the company is about to enable its own built-in ad blocker (of sorts) in Chrome. Starting tomorrow, 15 February, the Chrome browser across all platforms will feature ad filtering to cut out those advertisements that fail to comply with the Better Ads Standards.
This is something that Google has talked about before, but ahead of the ribbon-cutting, the company has revealed how the feature works and what it means for Chrome users. The first thing to note is that it does not mean you should ditch your current ad blocker.
See also:
Starting tomorrow, Chrome will simply remove ads from sites that do not follow the Better Ads Standards. The standard is defined by the Coalition for Better Ads, and it means that advertisements that are animated, appear in pop-ups, or are otherwise overly intrusive are deemed impermissible.
The feature should not be considered an ad blocker in the traditional sense, and Chrome users are afforded no control (well... very, very little) over what is blocked and what is permitted.
When ads are blocked on a site, Chrome will advise users via a status bar/ info bar notification. Yep -- you'll be notified about one annoyance being blocked through another annoyance.
In a post on the Chromium blog, Google explains:
Sites are evaluated by examining a sample of pages from the site. Depending on how many violations of the Better Ads Standards are found, the site will be evaluated as having a status of Passing, Warning, or Failing. The evaluation status of sites can be accessed via the Ad Experience Report API. Site owners can also see more detailed results, such as the specific violations of the Better Ads Standards that were found, via the Ad Experience Report in Google's Search Console. From the Report site owners can also request that their site be re-reviewed after they have addressed the non-compliant ad experiences.
The post goes on to say:
At a technical level, when a Chrome user navigates to a page, Chrome's ad filter first checks if that page belongs to a site that fails the Better Ads Standards. If so, network requests on the page -- such as those for JavaScript or images -- are checked against a list of known ad-related URL patterns. If there is a match, Chrome will block the request, preventing the ad from displaying on the page. This set of patterns is based on the public EasyList filter rules, and includes patterns matching many ad providers including Google's own ad platforms, AdSense and DoubleClick.
Site owners are given 30 days to comply with warnings before their ads start to be blocked.
Google says that the approach it is taking already appears to be effective, with 42 percent of sites that failed to meet the Better Ads Standards resolving the issues they were found to have.
Image credit: Pe3k / Shutterstock