TunnelBear 3.2 improves and refines its VPN service, rebuilds VigilantBear component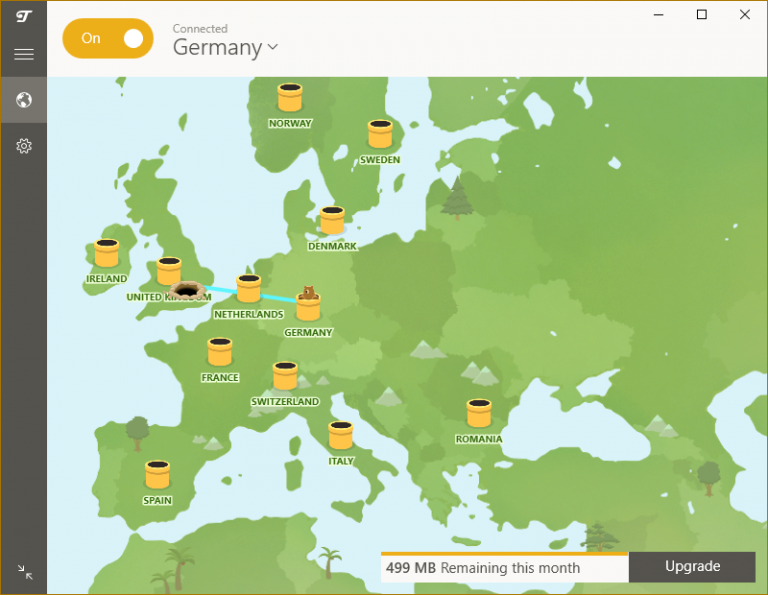 Canadian VPN provider TunnelBear Inc has released TunnelBear 3.2 for Windows. TunnelBear, also available on Mac, provides users with both free (500MB/month) and paid-for VPN plans.
Version 3.2 features a completely rebuilt VigilantBear component and comes with the promise of improved reliability when switching networks as well as some other tweaks and bug fixes.
VPNs (Virtual Private Networks) allow users to create secure "tunnelled" internet connections, even on insecure networks like open public Wi-Fi hotspots, to protect their data and internet activity from prying eyes. Users can also fake their location to access geo-restricted content, such as streaming media services while abroad.
TunnelBear's VigilantBear component is designed to strengthen privacy when connecting or reconnecting to the VPN by keeping location information and data private during the moments the connection is disrupted.
The feature has been rebuilt from the ground up in version 3.2, promising increased responsiveness and better interaction with local networks while no longer relying on the Windows Firewall.
It also comes with a new icon that fits better with the RememBear icon.
The program also promises increased reliability when switching networks and a better Report feature to help "track lost bears."
Version 3.2 also includes fixes for two features unveiled in version 3.1. IKEv2 tunnels, which connect "dramatically faster", has been patched to address stability issues, while Mini Mode no longer suffers from an overlapping menu bar.
TunnelBear 3.2 is available now as a free download for PCs running Windows 7 or later. Also available for macOS is TunnelBear 3.5.1. Free plans supply 500MB/month, while paid-for plans with unlimited data cost $9.99 a month (or $49.88 for 12 months, the equivalent of $4.16 a month).