White House joins UK government in blaming Russia for NotPetya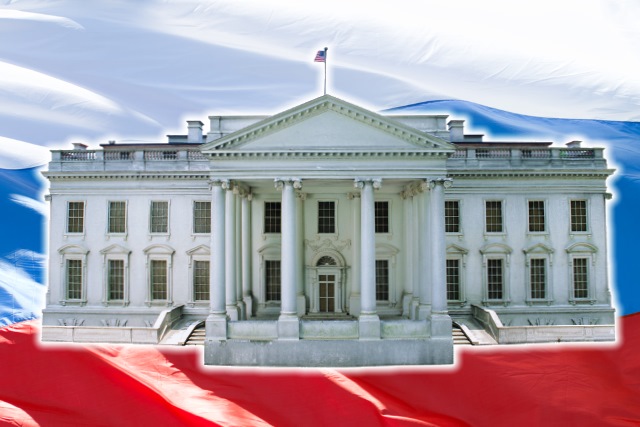 The US government has joined the government of the UK in pointing the finger of blame at Russia for the NotPetya cyberattacks. The ransomware/destructoware hit computers around the world last June.
After speculation that the attack was a state-sponsored one carried out by Russia, this position has now been confirmed as the White House accused the nation of the "reckless and indiscriminate." At the same time, the UK's National Cyber Security Centre said that the Russian military was "almost certainly" responsible for the attack.
See also:
The infamous cyberattack was designed to destroy large swathes of data. It had particular impact in Ukraine -- notably the financial and energy sectors -- but it also affected governments and businesses in the US and the rest of Europe. While it has long been thought that Russia was involved in some way, it has taken over half a year for official accusations to be made by world governments.
White House Press Secretary Sarah Huckabee Sanders said:
In June 2017, the Russian military launched the most destructive and costly cyber-attack in history.

The attack, dubbed "NotPetya," quickly spread worldwide, causing billions of dollars in damage across Europe, Asia, and the Americas. It was part of the Kremlin's ongoing effort to destabilize Ukraine and demonstrates ever more clearly Russia's involvement in the ongoing conflict. This was also a reckless and indiscriminate cyber-attack that will be met with international consequences.
The UK government said that it "reiterates the position of the UK and its allies that malicious cyber activity will not be tolerated." In a statement with a similar sentiment to the US, Foreign Office Minister of State with responsibility for Cyber, Lord (Tariq) Ahmad of Wimbledon, said:
The UK Government judges that the Russian Government, specifically the Russian military, was responsible for the destructive NotPetya cyber-attack of June 2017.

The attack showed a continued disregard for Ukrainian sovereignty.  Its reckless release disrupted organisations across Europe costing hundreds of millions of pounds.

The Kremlin has positioned Russia in direct opposition to the West: it doesn't have to be that way.  We call upon Russia to be the responsible member of the international community it claims to be rather then secretly trying to undermine it.

The United Kingdom is identifying, pursuing and responding to malicious cyber activity regardless of where it originates, imposing costs on those who would seek to do us harm.

We are committed to strengthening coordinated international efforts to uphold a free, open, peaceful and secure cyberspace.
It is not clear what the "international consequences" that the White House refers to might be, but the US government is said to be "reviewing a range of options."
Image credit: imagedj and Nemeziya / Shutterstock