Logitech unveils 2018 Art Collection of M235C wireless mice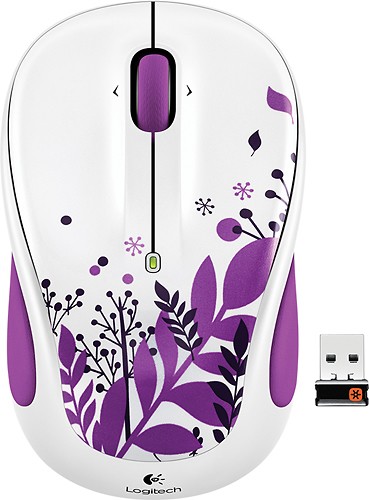 You don't truly appreciate a Logitech mouse until you try a bad model from another brand. While some other companies make quality mice too, many models on the market are terrible. I will sometimes buy a cheap mouse from a lesser-known company on, say, Amazon.com, and I'll almost always be disappointed. Why do I bother? I'm a sucker for a "sale". These poor quality mice often have lousy tracking, and even worse, problematic clicks -- nothing frustrates me more than having a click go unregistered. Grrr!
Logitech's M235C portable mouse is a classic -- a no nonsense product that will last a long time. It is reliable, affordable, and comfortable. This wireless mouse can be a lot of fun too, as Logitech often releases it in specialty colors and designs. Today, the company unveils the 2018 Art Collection for that mouse. These designs aren't new, however -- it is a "best of" collection of artistic designs from years past, such as Purple Peace and Black Taboo.
"The 2018 Art Collection of Logitech mice is here. This year we are featuring our 'greatest hits' from previous collections. So, we're bringing back the top-selling patterns and designs from past mice offerings and adding them to the Logitech M235C Wireless Mouse," says Logitech.
The company further says, "The Logitech M235C Wireless Mouse is small, portable and super responsive with a completely wireless build and the ability to stay powered for up to 18 months on a single, pre-installed battery. With the mouse you can smoothly and easily navigate through web pages or documents with the comfortable scroll wheel, whether you use Windows, macOS, Chrome OS, or Linux. The included nano USB receiver means you can use the mouse from up to 33 feet away."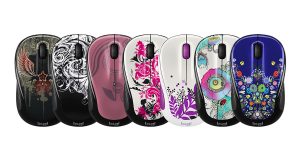 If you are interested in buying a Logitech M235C Wireless Mouse with a 2018 Art Collection design, you can get it immediately for a reasonable $29.99. They should be sold at many popular stores, such as Target and Staples.