QNAP launches QXG-10G1T 10GBASE-T PCIe NIC for NAS, Windows, and Linux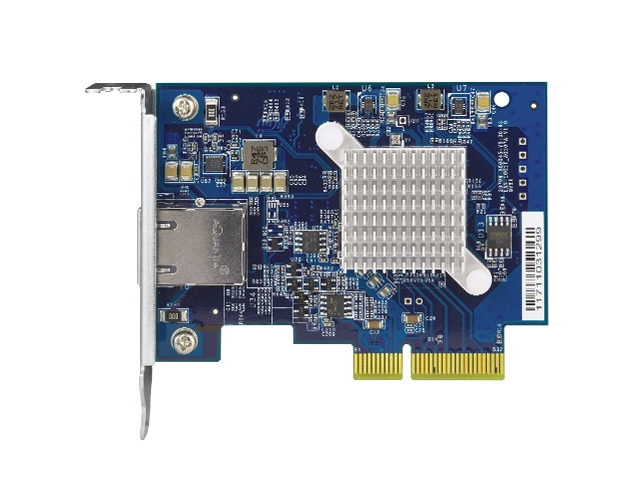 In many households and small businesses, there are gigabit Ethernet devices in use. Believe it or not, most of them are not being used to their full potential. Why? Well, most internet providers don't offer service that can saturate it. Where 1Gbps hardware can be beneficial, however, is for sharing files between hardwired devices on a network, such as PCs and NAS. With the prevalence of Wi-Fi, that is largely a rarity these days.
With all of that said, there are cases where 1Gbps connections are being used fully by home and business users. On top of that, sometimes even more speed is desired. Luckily, cards capable of 10Gbps are becoming both more popular and affordable. Today, QNAP launches the QXG-10G1T -- a 10GBASE-T PCI-E network interface controller for QNAP NAS devices plus Windows and Linux computers.
"The QXG-10G1T is equipped with the Aquantia AQtion AQC107 NIC that supports 10/5/2.5/1Gbps and 100Mbps speeds. The RJ45 connector design also allows users to use their existing cables. By using Cat 5e cables, transmission speeds can reach up to 5Gbps, while using Cat 6a cables can deliver up to 10Gbps connectivity," says QNAP.
ALSO READ: ADATA launches rugged HD710M Pro and HD710A Pro USB external hard drives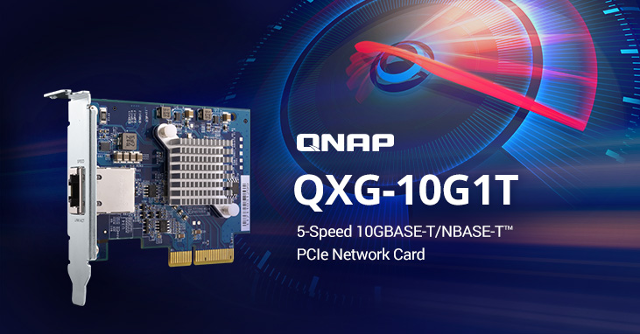 The company further says, "The QXG-10G1T utilizes the PCIe 3.0 ×4 physical interface, and can be installed in a Windows/Linux PC or compatible QNAP NAS. The QXG-10G1T is pre-installed with a low-profile bracket while full-height and specialized (for designated QNAP NAS) brackets are included in the package. Users can download Windows and Linux drivers from Aquantia, the NIC maker. QTS 4.3.4.0486 (or later) is required for using the QXG-10G1T with a QNAP NAS."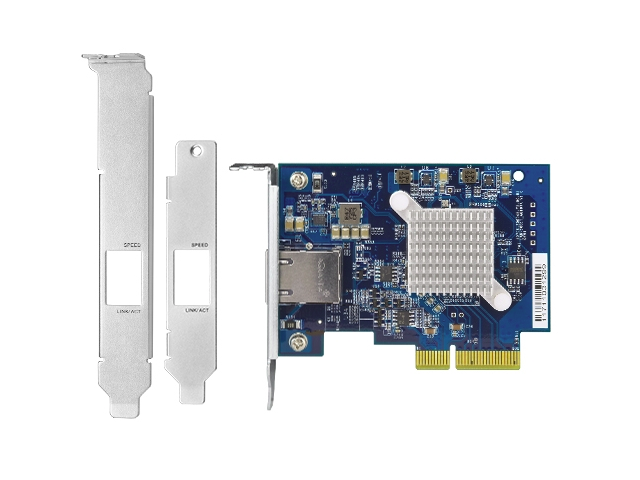 If you want to buy your own QNAP QXG-10G1T, you can get it here. It is surprisingly affordable for what it is. For a mere $139, you can upgrade your PC or QNAP NAS to 10Gbps.