Video shows the speed difference a new battery makes to an iPhone 6s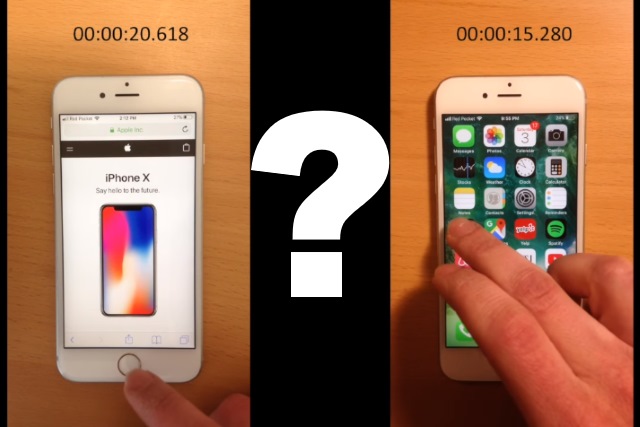 It's not all that long since it came to light that Apple was purposefully reducing the speed of older iPhones in order to compensate for aging batteries. In the wake of the backlash that followed, the company announced a cheap battery replacement program, and also plans to introduce an update to iOS that allowed users to opt out of this performance reduction.
But just how significant was the slowdown? One iPhone user has released a video showing the performance difference between an old iPhone 6s, and the same phone with a new battery. The results are noteworthy to say the least.
See also:
The video, uploaded to YouTube by Bennett Sorbo, shows "before" and "after" footage side by side, making it easy to see the difference in performance. The same series of tasks is run on the phone before and after replacing the battery, and the full sequence takes 5 minutes 35 seconds to complete with the old battery. With a fresh battery installed, a massive 62 seconds is hacked off, reducing the time to 4 minutes 33 seconds.
Sorbo also ran GeekBench benchmarks. With the old battery, the Single-Core CPU score was 1437, and the Multi-Core CPU score was 2485; with the new battery, these figures jumped up to 2520 and 4412.
Check out the video below:
Have you replaced the battery in your iPhone and noticed a marked improvement in performance?