Apple reveals redesigned MFi logos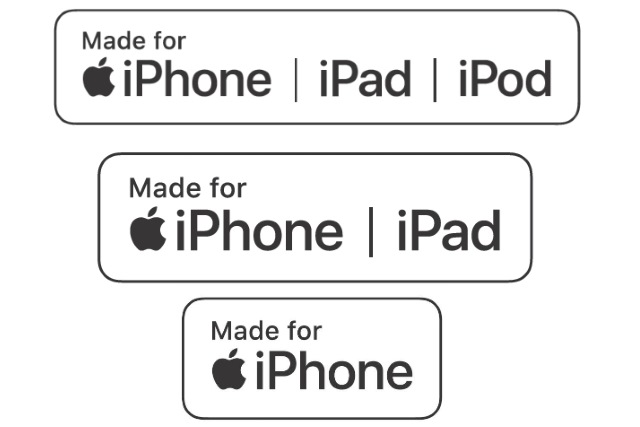 Apple has unveiled new logos for its MFi Program. The Made For iPhone/iPad/iPod Program is a certification program used to indicate that third-party accessories meet Apple's standards for quality.
Having launched a new set of simplified logos, Apple is giving manufacturers 90 days to switch to the new designs. The change may seem minor, but there are three tweaks worth noting.
See also:
It's fair to say that the redesign is not a major one, but the new look is rather sleeker and more modern -- see above. Over on the MFi Program website, Apple explains the reasons accessory makers might want to use the logos:
Promote your electronic accessory with MFi logos. Made for iPod, Made for iPhone, Made for iPad, and AirPlay logos communicate to customers that an electronic accessory has been designed to connect specifically to iPod, iPhone, or iPad, and has been certified by the developer to meet Apple performance standards.
The old logo featured different logos for different Apple products:

As noted by ChargerLab, the changes in the new design -- the individual, device-specific logos have been replaced with a simple Apple logo. On top of this, there is a slightly redesigned font, and the order of products has been changed to indicate that Apple's primary idevice is now very much the iPhone -- the iPod is now the third and final listing.