Apple to store iCloud keys in China, sparking privacy fears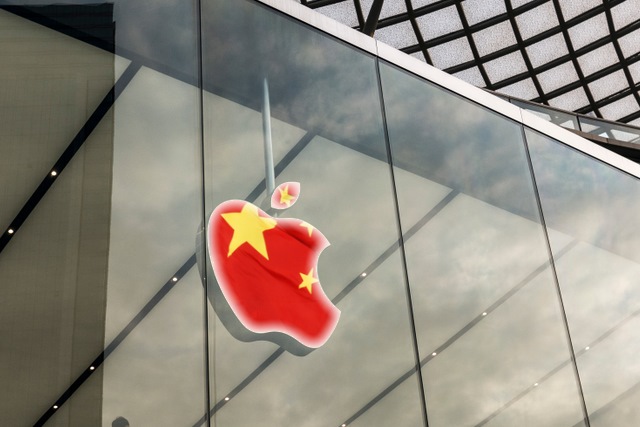 There are only days until Apple begins storing the data of Chinese iCloud users within China, and concern is mounting about the human rights and privacy implications.
A new data center is due to open in China at the end of this month as Apple moves to comply with Chinese authorities. It means that iCloud data such as text messages, photos and emails will be stored in China -- as will the cryptographic keys required to access the data. These keys had previously been stored in the US.
See also:
The move from the US to China means that the Chinese legal system will now be something of a gatekeeper to data. If a government or law enforcement agency wants to access a user's data, it is the Chinese authorities that will be in control rather than the US legal system.
With China's somewhat checkered history with human rights, there are fears that the Chinese government could take advantage of the easier access it has to user data. There are concerns that authorities could try to identify and track down dissidents and opponents of the government.
Apple's hand has been forced by changes to Chinese law which necessitate any cloud services that are available to Chinese citizens to store their data in China and be operated by Chinese companies. The iPhone-maker said:
While we advocated against iCloud being subject to these laws, we were ultimately unsuccessful.
Apple says that it complies with laws in different countries around the world, and stresses that China has not been given backdoor access to data. But, as Reuters explains:
Even though Chinese iPhones will retain the security features that can make it all but impossible for anyone, even Apple, to get access to the phone itself, that will not apply to the iCloud accounts. Any information in the iCloud account could be accessible to Chinese authorities who can present Apple with a legal order.

Apple said it will only respond to valid legal requests in China, but China's domestic legal process is very different than that in the US, lacking anything quite like an American "warrant" reviewed by an independent court, Chinese legal experts said. Court approval isn't required under Chinese law and police can issue and execute warrants.
The official changeover date is February 28, and Apple has emailed its customers in China to advise them that they can opt out of iCloud and just store data locally if they want.
Image credit: Ilona Bradacova and kit lau / Shutterstock