Netrunner 18.03 'Idolon' Debian-based Linux distribution available for download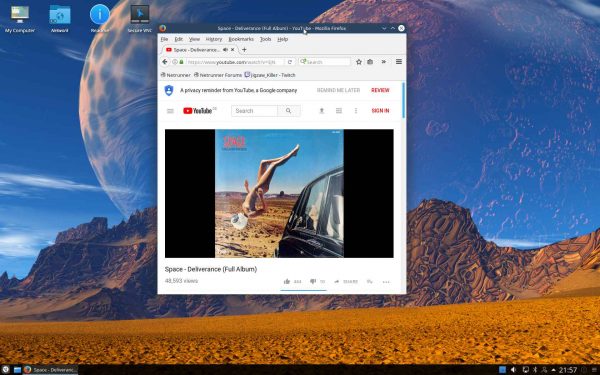 As Windows 10 continues its trend of being a bloated and confusing mess (tighten it up, Microsoft!), Linux-based operating systems continue to be an excellent alternative. There are no shortage of great Linux distributions from which to choose either -- Ubuntu, Fedora, Mint -- you can't go wrong.
For those converting from Windows, one great choice is Netrunner. This is a Debian-based operating system that leverages the KDE Plasma desktop environment. It is very reminiscent of the much-loved Windows 7. The OS comes pre-loaded with a lot of useful software, and Linux beginners will really benefit from that. Today, a new version of the distro becomes available for download -- Netrunner 18.03 Idolon.
"Netrunner 18.03 ships the latest packages from Debian's Testing Snapshot repository. From 18.03 onwards, we also decided to include even more packages directly from upstream, so it will be most compatible when enabling the continously updating testing repo," says The Netrunner Team.
ALSO READ: As Debian comes to Windows 10, should we worry Microsoft will 'embrace, extend, and extinguish' Linux?
Speaking on the system settings, the team says, "Using the new sidebar Layout, we resorted the various modules so now almost all theming related settings can now be found under 'Plasma Tweaks'. This version further comes with some tweaked FX, updated theme and a bunch of new artwork while featuring the same mix of applications, configs and settings as its predecessor."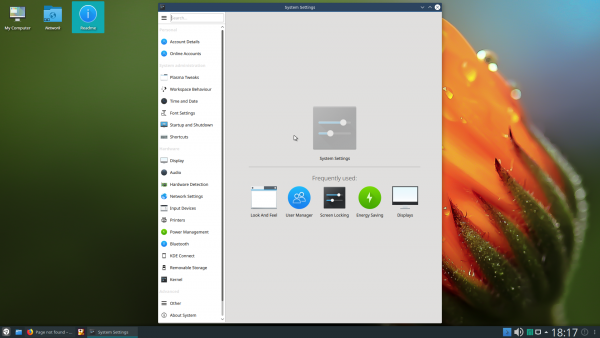 The team shares the significant updated packages below.
KDE Plasma 5.12.2
KDE Frameworks 5.42
KDE Applications 17.08.3
Qt 5.9.2
Linux Kernel 4.14
Firefox Quantum 58.0.1
Thunderbird 52.6.0
LibreOffice 6.0.2
ALSO READ: QNAP launches QXG-10G1T 10GBASE-T PCIe NIC for NAS, Windows, and Linux
Keep in mind, Netrunner is different than Netrunner Rolling. The former is based on Debian, while the latter is an Arch-based rolling release. Idolon is the Debian-based variant -- its non-rolling nature could be a better option for those that desire stability and prefer to upgrade at milestones. Ultimately, both versions are excellent and which you choose will just come down to personal preference.
Ready to download Netrunner 18.03 Idolon? You can grab it here. You can get it via direct-download or torrent.