IMF chief wants to regulate the 'dark side of the crypto world' with blockchain and AI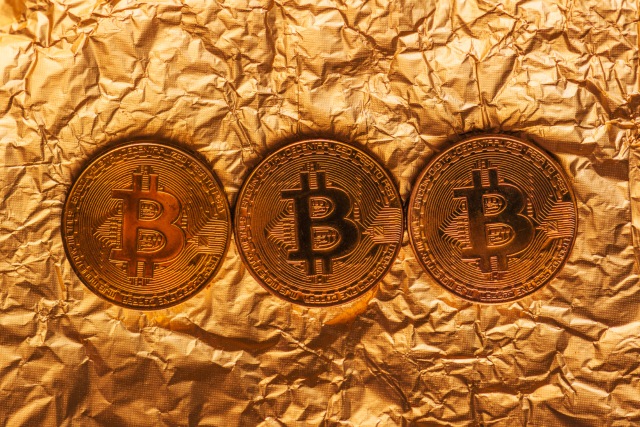 Christine Lagarde, the head of the International Monetary Fund (IMF), has said that the blockchain technology behind cryptocurrencies could also be used to regulate them. She suggests that the IMF "fight fire with fire" in trying to address the "dark side of the crypto world."
While acknowledging the potential for the technology behind crypto-assets as being massively empowering -- particularly as a way to provide low-cost payment methods in poorer countries -- she says that cryptocurrencies also need regulation to avoid problems such as money laundering and funding terrorism.
See also:
Lagarde points out that some of the key features of cryptocurrencies -- anonymity and decentralization -- are precisely what makes them dangerous. But she's also concerned about financial stability. The massive fluctuations in the value of Bitcoin and other such currencies serve to highlight her worry that "the rapid growth of crypto-assets, the extreme volatility in their traded prices, and their ill-defined connections to the traditional financial world could easily create new vulnerabilities."
In a blog post on the IMF website, Lagarde writes:
We need to develop regulatory frameworks to meet an evolving challenge. Many organizations have already started.

One positive example is the Financial Stability Board (FSB), which is looking at what new rules might be needed to meet the advancements in fintech. Another is the Financial Action Task Force (FATF) -- the body that sets standards for the fight against money laundering and terrorist financing. The task force has already provided useful guidance to countries on how to deal with cryptocurrencies and other electronic assets.

The IMF is also working on these issues. Stopping money laundering and combatting terrorist financing has been part of our work for the last 20 years. Based on the standards set by FATF, we have conducted 65 assessments of countries' regulatory frameworks and provided capacity development assistance to 120 countries. Our efforts have focused on helping our member countries grapple with the specter of illicit financial flows.
But she wants to go further, suggesting that cryptocurrencies require the same sort of regulation placed on other currencies. While acknowledging that there is a lot of work to be done, she has some ideas about how to progress, including the use of biometrics.
She also suggests using artificial intelligence to flag suspicious transactions, and that "distributed ledger technology (DLT) can be used to speed up information-sharing between market participants and regulators."
Lagarde calls for global cooperation, noting that cryptocurrencies are up for discussion by the G20 in November. She concludes by saying:
It would not be wise to dismiss crypto-assets; we must welcome their potential but also recognize their risks.

By working together, and leveraging technology for the public good, we can harness the potential of crypto-assets while ensuring that they never become a haven for illegal activity or a source of financial vulnerability.
Image credit: igorstevanovic / Shutterstock