Ultimate Ears WONDERBOOM gets a 'Freestyle Collection' makeover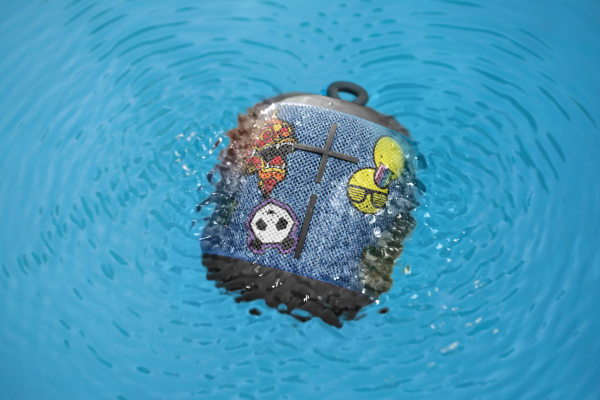 Ultimate Ears Bluetooth speakers are just the tops. They are well built, sound great, and are reasonably priced. Its lowest cost offering, the WONDERBOOM, is a remarkable value at just $99. Heck, the little guy is waterproof and floats.
Today, the WONDERBOOM gets a makeover thanks to the all-new "Freestyle Collection." The internals remain the same (meaning it will still sound wonderful), but the outward design gets a fresh coat of paint with five new styles.
"Make a statement with loud sound and bold style with Ultimate Ears WONDERBOOM Freestyle Collection, the latest lineup to join the Ultimate Ears family of portable, seriously waterproof, go-anywhere speakers. Announced today, this collection of pint-sized, portable Bluetooth speakers, with surprisingly big sound, are decked out in five designs to match every vibe: Concrete, Avocado, Patches, Raspberry and Unicorn," says Ultimate Ears.
ALSO READ: Ultimate Ears BLAST and MEGABLAST speakers support both Wi-Fi and Bluetooth
The company further says, "WONDERBOOM Freestyle Collection complements the existing line of award-winning WONDERBOOM speakers, boasting the same crisp 360-degree sound with balanced bass. Waterproof and worry-proof, WONDERBOOM is IPX7 rated (so it can be immersed in water up to one meter for up to 30 minutes), drop-proof from up to five feet, floats on its own and sports a hanging loop so it can be easily attached to any bag. With up to 10-hour battery life and 100-foot wireless Bluetooth range, WONDERBOOM is the perfect companion for the shower, beach, music festival or pool party."

Ultimate Ears shares more details about each new style below.
Concrete: Your look is everyday neutral but never basic. Concrete is inspired by urban texture, paint splashes and shadows.
Avocado: Your style is subtle and understated. With Avocado, you're always ready to "guac" and roll.
Patches: You wear your heart on your sleeve and plaster your personality through patches and pins. Patches is a punch of personality to denim.
Raspberry: You're never afraid to go bold. Raspberry is fresh, hot and juicy.
Unicorn: Magic is your middle name. Unicorn is a delightful color melt of pastels.
What's really cool is that despite the new designs the Freestyle Collection brings, the price remains the same. You can buy one directly from Ultimate Ears here for a mere $99.
Which new style do you like the most? Please tell me in the comments below. My favorite is Patches.