Microsoft releases Windows 10 Spring Creators Update Build 17120 to the Fast ring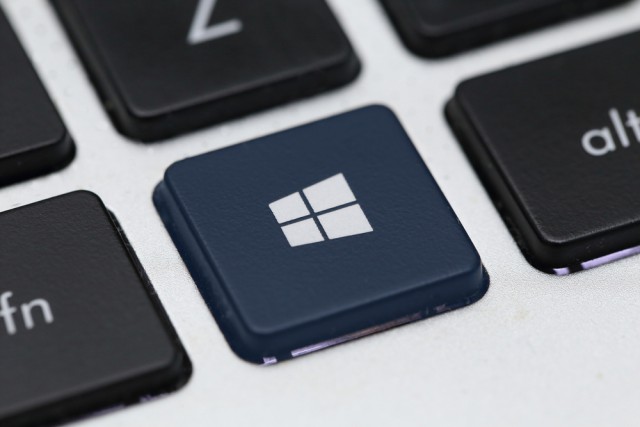 The next big feature update of Windows 10 -- widely expected to be called the Spring Creators Update -- is due out next month. Microsoft is hard at work putting the finishing touches to it, but still has time to introduce some new additions.
In Build 17120, Microsoft has added some improvements to the Windows Defender Application Guard (WDAG), its virtualization-based security technology which helps to protect enterprises from advanced attacks that can infiltrate networks and devices via the Internet.
SEE ALSO:
Previously, users were unable to move files downloaded inside a WDAG browsing session to their host file system, which could be incredibly frustrating. Microsoft has fixed this issue.
This feature is disabled by default, but it's easy enough to turn it on provided you're running the latest Windows 10 Enterprise RS4 Builds, have the Windows Defender Application Guard feature installed, and network isolation policies configured.
To enable it, navigate to Local Group Policy Editor > Administrative Templates > Windows Components > Windows Defender Application Guard.
Select 'Allow files to download and save to the host operating system from Windows Defender Application Guard'.
Select Enabled and Apply
Once enabled, downloaded files from Application Guard will be saved in an "Untrusted files" folder inside the Downloads folder.
The WDAG start process is both lighter and faster now too.
General changes, improvements, and fixes for PC include:
When a process in Task Manager is suspended, or has suspended child processes, you'll now see an icon indicating as much in the Status column of the Processes tab.
Fixed an issue resulting in the UAC dialog potentially not rendering correctly in the last few flights.
Fixed an issue resulting in OneNote crashing when using touch to drag and drop elements in recent flights.
Fixed an issue resulting in the touch keyboard crashing when focus was moved to certain password fields.
Improved the performance of Bluetooth mice when the system is under load.
Fixed an issue resulting in the Amharic keyboard not working in Win32 apps.
Like the previous Insider release, Build 17115, there are no known issues to be aware of, besides some Mixed Reality problems:
Microsoft is investigating reports of a performance regression for Windows Mixed Reality on hybrid laptops on this build.
In some cases, the inbox apps will fail to load inside of Windows Mixed Reality and newly placed Holograms may be empty. Restarting Windows Mixed Reality should resolve both issues.
Windows Mixed Reality will crash if you launch the Store from Movies & TV, and then close both apps.
The ambient sound in Skyloft is louder than it should be.
On laptops with hybrid GPUs the video doesn't render for 360 videos rendered directly in the Edge app although you can still hear the sound.
The 360 viewer fails to launch from the Store app when you click on the "Launch" button after installing the 360 Viewer Edge extension. To workaround manually launch Edge and then enable the 360 Viewer extension.
Photo credit: charnsitr / Shutterstock