Samsung unveils rugged Galaxy Tab Active2 business tablet with LTE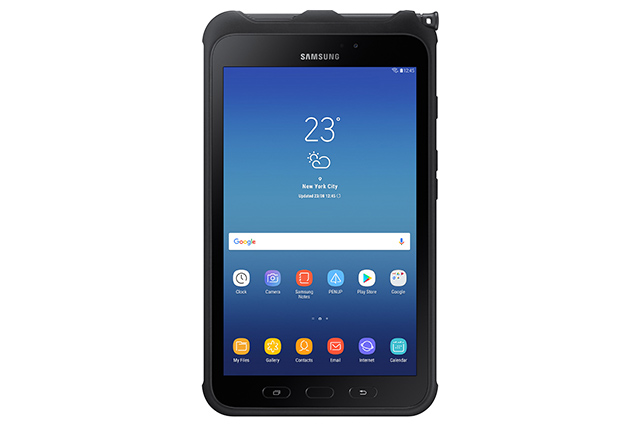 Quality Android tablets are becoming increasingly rare on the consumer market. Why? There are many reasons, such as the adoption of large-screen smartphones. When your phone has a 6-inch screen, a 7- or 8-inch tablet can feel redundant. Not to mention, despite an arguably stronger economy, there are still many consumers that don't have much disposable income.
Where Android tablets still have a fairly bright future is in the enterprise. For many jobs, sitting down with a laptop is not possible. Instead, being active with a tablet can be preferable. Today, Samsung unveils the Galaxy Tab Active2 -- a rugged Android 7.1 business tablet with integrated LTE (carrier unlocked). It is very rugged (MIL-STD 810G certified) making it great for dirty jobs -- even the S-Pen is rugged. And yes, it has USB-C.
"Whether on a factory floor, refrigerated truck or utility pole, mobile workers across industries can use the Tab Active2 to access applications for managing job-specific tasks, such as asset management and factory automation. Through Samsung's growing ecosystem of partners, businesses can deploy the mobile solutions workers rely on in industries such as manufacturing, retail, transportation and public safety," says Samsung.
ALSO READ: Samsung Galaxy S9+ earns highest DxOMark score in the history of mankind
The Galaxy-maker further says, "The Tab Active2 is also IT friendly, with the Samsung Knox defense-grade security platform enabling IT administrators to customize the device for company purposes, providing employees access to just the apps required for business use. Enterprise Firmware Over-the-Air (eFOTA) allows testing before deployments, so enterprises have control over OS versions on employee devices."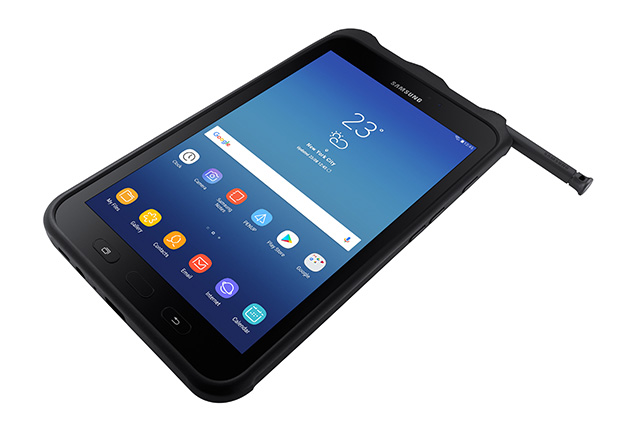 The Active2 weighs 419g and features an 8-inch 1080p screen -- a size many people consider to be the sweet spot. Thanks to the 1.6 GHz Octa-Core processor and 3GB of RAM, it should have no problem running popular business apps. While the 16GB of onboard storage is disappointing, you can expand this with microSD. Surprisingly, the 4,450 mAh battery is replaceable too -- a cool feature for a tablet.
While tablets are not typically known to be quality photography devices, it does come with both front and rear cameras. The front camera is 5MP which should offer respectable video chat performance. The rear shooter is 8MP. When you need to upload photos -- or any other file -- the 802.11ac WiFi will be much appreciated.
If you want to buy the Galaxy Tab Active2 for your organization, you can contact Samsung business sales by calling (877) 531-4760. While the list price is $420, this could be lower depending on volume.