Newegg now accepting Bitcoin payments from Canadians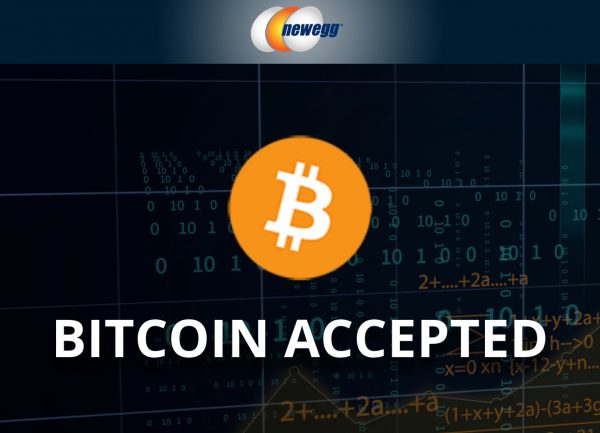 Bitcoin and other cryptocurrencies have experienced monumental rises -- and falls -- over the last year. In other words, it made some folks really rich, but others weren't so lucky -- depending on the timing of the investment.
If you are still holding onto some Bitcoin, there are plenty of retailers that will accept it as a payment option. Popular computer and accessory seller Newegg even takes it, but only from those in the USA. Today this changes, as the company announces it will now accept Bitcoin from Canadian customers too using the BitPay platform.
"Many of Newegg's 36 million customers reside in North America. Now customers in both the U.S. and Canada can shop Newegg's complete portfolio of products using bitcoin. Newegg's longstanding partner BitPay will remain the bitcoin payment service provider (PSP), managing all of Newegg's bitcoin-related transactions in the U.S. and now in Canada," says Newegg.
ALSO READ: Twitter to ban an array of cryptocurrency ads
Stephen Pair, BitPay CEO says, "Newegg was an early e-commerce adopter of bitcoin, and that leap of faith the company took in 2014 put Newegg on the map as a bitcoin-friendly place for tech enthusiasts to shop. We're seeing a lot of traction in Canada, and we're happy to see Newegg extend its bitcoin payment option north of the border."
With all the negative news surrounding cryptocurrencies lately -- both Google and Twitter are banning its advertising, for instance -- it's nice to hear something positive. True, extending the payment option to Canada isn't a huge deal, but it does signal that Newegg still has confidence in Bitcoin. And that is significant.
Are you a Canadian that shops at Newegg? If yes, do you plan to pay with Bitcoin? Please tell me in the comments below.