Yep, the OnePlus 6 definitely has a notch -- deal with it!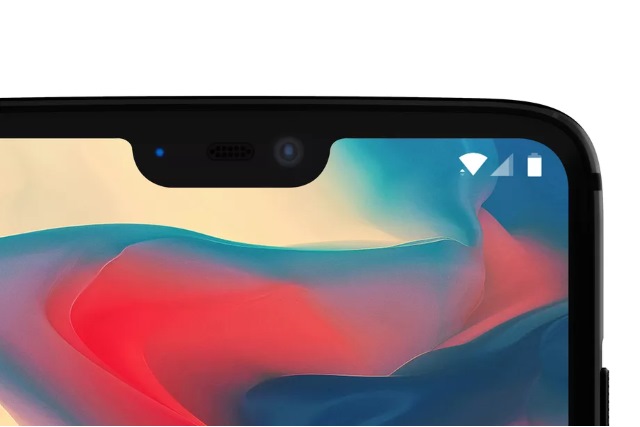 OnePlus is a company with something of a masterful grasp of the notion of building up excitement about a new handset -- often ramping up anticipation levels months in advance. In the last day or so, an image of the rear of the upcoming OnePlus 6 "leaked", and now the company has released the first official picture showing the front of the phone.
The image doesn't give away a great deal about the appearance of the phone, but it does confirm one thing for sure: the OnePlus 6 has a notch, just like the iPhone X.
See also:
Actually, it's not entirely true to say that it is "just like" the iPhone X's notch -- the OnePlus 6's is much smaller (not that the name has been confirmed, mind). OnePlus showed off the dimensions of its notch in the first official image of the handset, shared with The Verge. The site also spoke with OnePlus co-founder Carl Pei who revealed that the smaller size is largely thanks to the lack of face scanning -- but there's still room for a camera, earpiece and proximity sensor.
Pei says: "How big a notch is always depends on your choices as a company." In the case of OnePlus, the company has chosen a notch of precisely 19.616 x 7.687mm.
He also argues that -- contrary to what some would say -- that the inclusion of a notch increases the amount of screen real estate that's available (by extending the screen into the bezel that normally houses components, but serves no other purpose). "What you are essentially doing is moving the entire notification bar up, giving users more content on their screen," he says.
If you're not a fan of the notch, tough: it's here to stay. As Pei says: "it's a very clear decision: more real estate for the user. In conclusion, learn to love the notch."
Image credit: The Verge / OnePlus