This is the OnePlus 6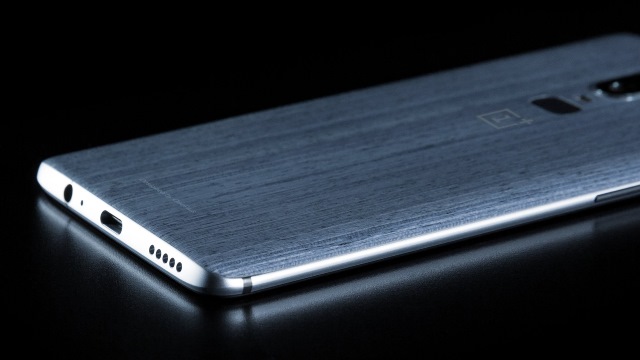 With the OnePlus 5T now officially out of stock -- and not being replenished -- in the US, coupled with the time of year, it should come as little surprise that there's a new OnePlus handset around the corner.
There have been various rumors about the OnePlus 6 over the last few months, and now serial leaker Evan Blass gives us our first glimpse at what the phone actually looks like. There are two questions that many people will have: does it have an iPhone X-style notch, and does it have a headphone jack? The leaked photo goes some way to answering them. (Update: there is now an official image of the OnePlus 6 available.)
See also:
At CES earlier in the year, OnePlus CEO Pete Lau confirmed that there was a new flagship in the pipeline, but didn't pin down a release date more accurately than saying it would appear some time between April and June. Analysis of a recent beta of OxygenOS seemed to show that the upcoming OnePlus 6 will indeed feature a notch, but the photo leaked by Blass is a three-quarter angle shot of the rear:
You've been **cough cough** good sports with this, so I suppose you do deserve /something/. Just remember: #yousawitherefirst pic.twitter.com/AWCHYZKJJE

— Evan Blass (@evleaks) March 27, 2018
While the existence of a notch is not confirmed by this image, it does show that the headphone jack is still present -- something that will please fans of wired headphones.
The image may be our first look at the handset, but there's little we can discern from it. The photo shows that the rear of the OnePlus 6 is textured, but the fact that it is a black and white shot makes it hard to tell whether it is metal textured to look like wood, or if it is actually wooden. We can also see dual cameras and a fingerprint reader.
Still, as we approach Q2, it shouldn't be long until we know more for sure.