This Easter get Driver Booster 5 PRO, worth $22.95, FREE at Downloadcrew Giveaway!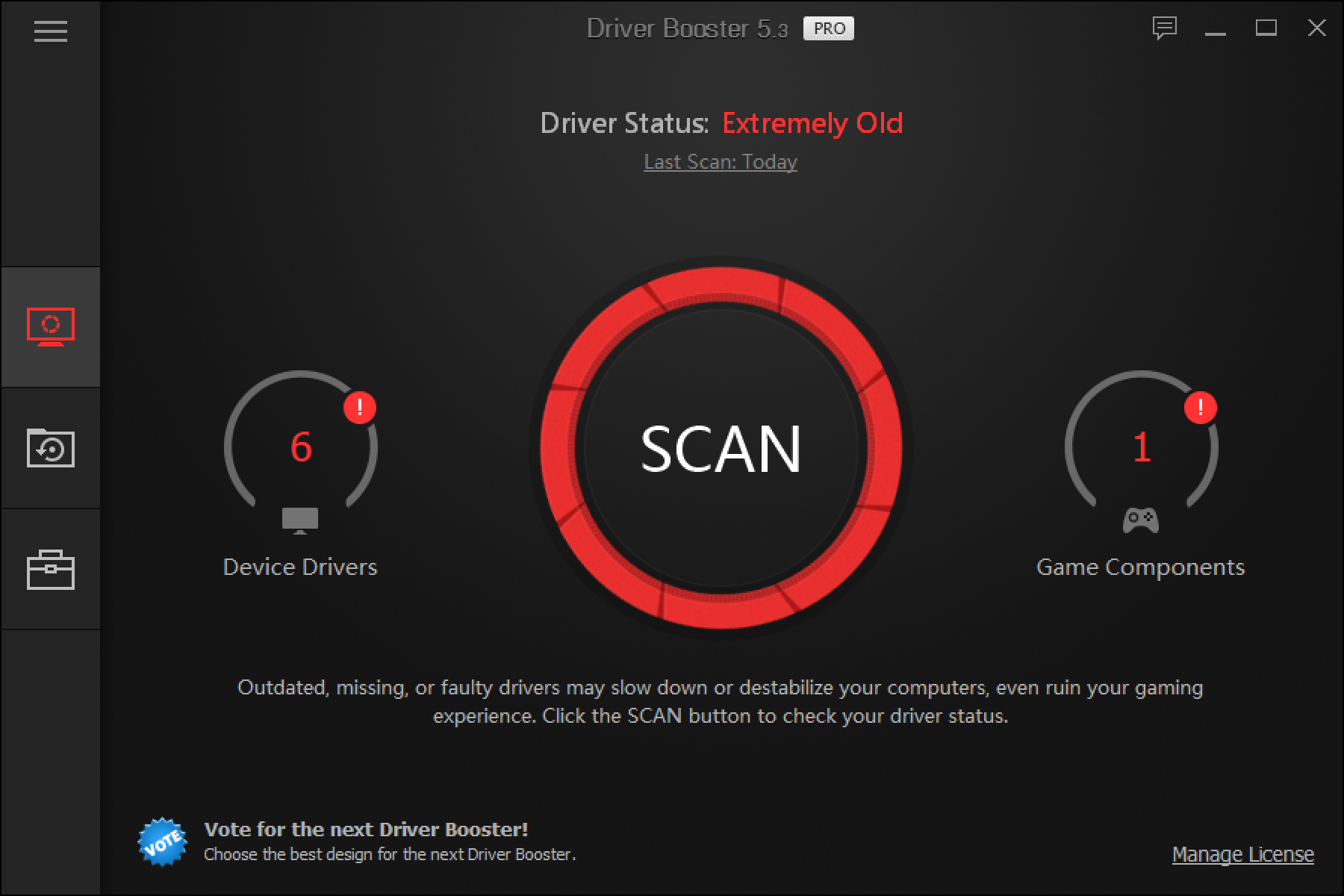 Are your PC's drivers up-to-date? It's not always easy to find out, but worth checking – there could be a pile of performance enhancements and bug fixes just waiting to be installed.
IObit Driver Booster 5 PRO takes away all your driver management hassles by checking for new releases, downloading and installing driver updates, all with a single click.
When should you consider updating your drivers? We can think of one scenario. When you build a new computer and buy an off-the-shelf graphics card, often you would install the drivers from the disc provided (assuming your PC has a disc drive) or the card will simply use the default driver that ships with your operating system. This is far from ideal and you need the latest drivers for your graphics or sound card.
To find the latest drivers, you could simply head to the manufacturer's website, run a search in the "support" section and download. Alternatively, you could download the latest IObit Driver Booster 5, which will scan your entire system, then go off and find the latest drivers for each system component.
A bonus Game Components module checks and installs updates for key system software to keep your computer running smoothly.
Smart design ensures there's minimal impact on your regular PC use. Drivers are only downloaded when your system is idle, and silent installation mean there are no wizards, dialogs or alerts to get in your way.
This is all very configurable. Want to keep control over the update process? Then you can run scans only when you choose. And Driver Booster PRO can be told to ignore particular devices – graphics cards, maybe – which you'd prefer to manage in some other way.
Whatever you're updating, Driver Booster PRO goes to great efforts to keep you safe. By default it only looks for drivers which have passed WHQL tests, then automatically backs up existing drivers – and creates a restore point – before updating.
In the unlikely event that you do have any problems, the built-in Rescue module makes it easy to undo your updates and restore the previous setup.
Giveaway: we're offering you IObit Driver Booster 5 PRO worth $22.95 during this Easter period.
The giveaway starts GMT 00:01 Sunday 1 April and ends 23:59 Monday 2 April, so zip over to Downloadcrew Giveaway and get your free code!