Acer Aspire S24 Windows 10 all-in-one desktop comes to the USA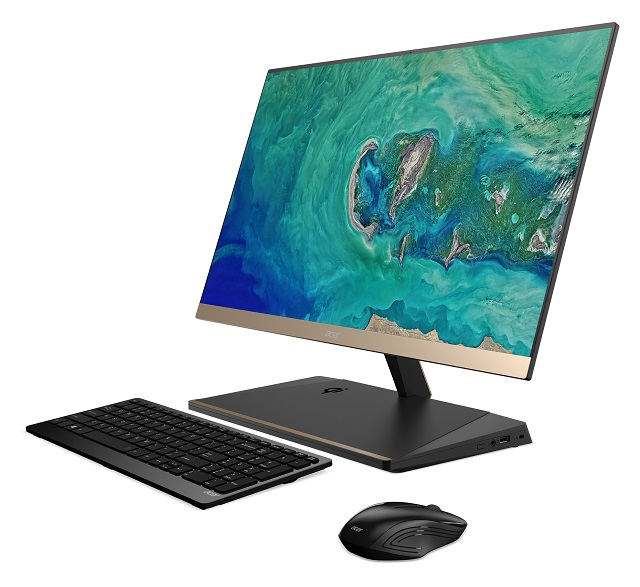 If you want a quality all-in-one desktop, you should buy an iMac or iMac Pro, right? Pretty much. Surface Studio is another option, but it is sort of outdated these days. Unfortunately, both Microsoft and Apple's offerings are very expensive, making them unobtainable for many.
There is yet another intriguing option lately -- the previously announced Acer Aspire S24. That company is normally synonymous with budget systems, and while this all-in-one desktop isn't top of the line, it actually has some premium design aspects. In fact, it can be argued that it is more attractive than the aforementioned expensive products from Apple and Microsoft.
You see, the 23.8-inch display on this Acer machine is just .235 inches thick -- insane. Even the bezels are thin at just .106 inches. Also, the base has a pretty unique feature -- an integrated Qi-charger so it can wirelessly juice up your phone. Best of all, starting today, it is finally available in USA -- at a very affordable price, too.
"Offering an 8th Generation Intel Core i5 processor and 12GB dual channel DDR4 2400MHz memory, the Aspire S24 tackles immersive entertainment and daily tasks with ease, even while multi-tasking. Two 2W 2.1 channel speakers with a subwoofer design enhanced with Acer TrueHarmony and Dolby Audio Premium infuse entertainment with deep bass as well as excellent clarity and volume. The system is also the perfect device for editing and storing photos and videos with 1TB of storage space," says Acer.
ALSO READ: Samsung unveils Notebook 5 and Notebook 3 with 8th-gen Intel Core processors
The company further shares, "Intel Dual Band Wireless-AC (802.11ac 2x2 MIMO) technology provides fast and reliable wireless network connections. The system is also outfitted with Bluetooth 4.2, 802.11ac and Gigabit LAN and comes with a wireless keyboard and mouse. Other connectivity options include a USB 3.1 Gen1 Type-C port, three USB 3.1 Gen1 Type A ports and a USB 2.0 port for connecting to peripherals and digital devices. HDMI supports a second display and a SD card reader is compatible with a wide variety of memory cards available today."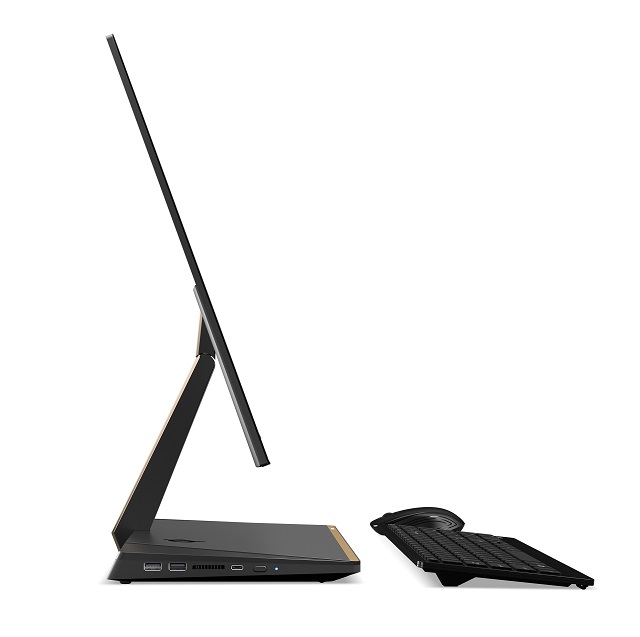 That thin display does come with one big negative -- a lack of touch. Sadly, you cannot interact with Windows 10 by tapping on the screen. Instead, it will be a mouse-and-keyboard affair only. To be honest, this does not bother me, as a touchscreen on a desktop isn't as useful as on a laptop. While it may be a deal-breaker for some, for others, like me, it won't matter much. Some consumers may scoff at the 1080p resolution too, and yeah, that is a low resolution these days, but it may be passable for a 24-inch display.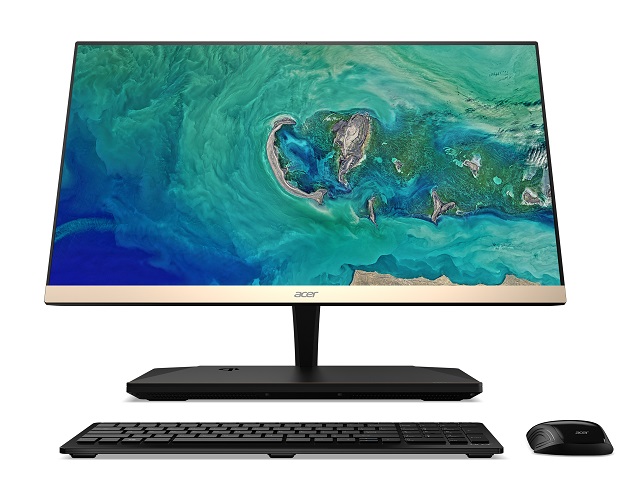 The quad-core Core i5-8250U processor and 12GB of DDR4 RAM should offer respectable performance, but the 1TB mechanical hard drive is a huge disappointment. From a storage perspective, that is plenty of space, but it will be very slow compared to an SSD. Also disappointing is the operating system -- it comes with Windows 10 Home rather than Pro.
Despite the aforementioned shortcomings, you may still be interested based on the price -- a super affordable $899. This includes a wireless mouse and keyboard, of course. If you are OK with a lack of touch, a low-end 1080p resolution, and a mechanical hard drive, you can buy the Aspire S24 from Acer directly here. What it lacks in specifications, it definitely makes up for in style.