Intel unveils hexacore mobile Core i9 chip and gets within spitting distance of 5GHz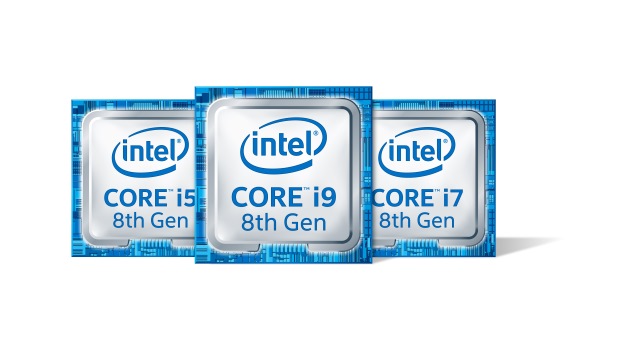 In Bejing today, Intel revealed its first mobile Core i9 chip. The hexacore processor (yep... no fewer than six cores) is an eighth-generation chip, and the company says it is "the highest-performance laptop processor Intel has ever built".
Intel also claims that it offers the "best gaming and content creation experience on the go," and with the top-of-the-range Intel Core i9-8950HK processor reaching speeds of up to 4.8 GHz, it's a claim that's easy to believe. A total of 12 threads bring serious improvements over the previous generation chips.
See also:
Compared to seventh generation chips, Intel says that the new processors offer up to 41 percent more frames per second in gameplay or edit 4K video up to 59 percent faster. This is a claim that applies not only to the new Core i9 chips, but also the new Core i7 and i5 models, all of which are based on the Coffee Lake platform and leverage the 14nm++ process technology
But there's no denying that it's the new Core i9 that's the star of the show, and Intel explains a little about how it managed to achieve such high performance:
It is the first mobile Intel processor with six cores and 12 threads. It comes fully unlocked and features the new Intel Thermal Velocity Boost (TVB), which opportunistically and automatically increases clock frequency up to 200 MHz if the processor temperature is low enough and turbo power budget is available. This translates to a turbo frequency of up to 4.8 GHz.
The company shared a video showing off the new chips:
Also announced was Intel Optane memory support on eighth-generation mobile and desktop chips, and there's a new badge available to indicate systems that include both a new processor and Optane memory.