In trying to clean up the dark web, Amber Rudd wants to throw money at the unpoliceable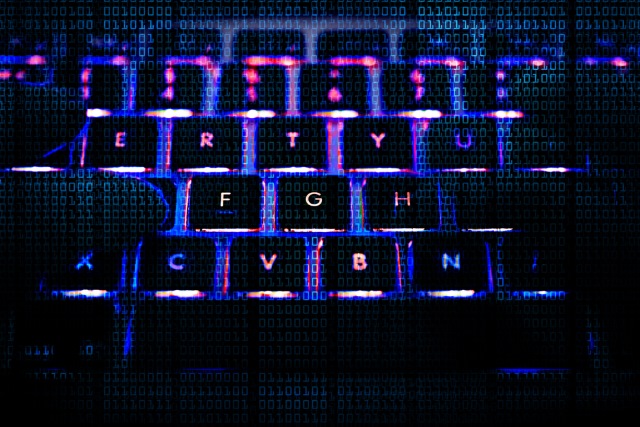 The UK government is no stranger to confused attempts to try to control the internet. After voicing a desire to "combat" end-to-end encryption -- despite not understanding it -- and unveiling an AI system to counter terrorist content online, Home Secretary Amber Rudd now has the dark web as her next target.
Rudd has pledged to spend £9 million (around $12.7 million) to "clean up the dark web" and cut down on cybercrime. It's a move that has been criticized for not only being politically motivated, but also being misguided and hugely underfunded.
See also:
Speaking at a conference organized by the National Cyber Security Centre, Rudd said the dark web is: "a dark and dangerous place where anonymity emboldens people to break the law in the most horrifying of ways. A platform of dangerous crimes and horrific abuse. A sickening shopping list of services and products are available."
She went on to say:
So today I'm pleased to announce that we will be giving over £9 million to enhance the UK's specialist law enforcement response. They will use this money to help combat the criminals who continually exploit the anonymity of the dark web.
Unsurprisingly, Rudd has been ridiculed for failing to grasp the enormity of what she is proposing. Joseph Carson, Chief Security Scientist at Thycotic believes she is being unrealistic, "The real shock is that the person responsible for security is far from the reality of cybercrime, and £9m to clean up the dark web is not even going to make a dent. You will have a better chance at cleaning the entire ocean from garbage than cleaning the dark web. This money would be better spent on educating the future generation on identifying cybercrime, rather than trying to clean something which is almost impossible."
Others, such as Matt Walmsley, EMEA Director at Vectra, suggest that Rudd is approaching the problem in the wrong way:
Talking of cleaning up the dark web is more political rhetoric rather than practical reality. If the Government seeks to impose UK access controls to the dark web, then aside from technical workarounds for the more online savvy, we're going to be reopening the net-neutrality debate.
Some feel that the measures are likely to have some impact, but perhaps not as much as Rudd would hope, nor for the same reasons. Ross Rustici, senior director of intelligence services at Cybereason, says:
There is no amount of money that will solve this issue. It is transnational and ever evolving. Getting more beat police officers involved will help with the low level cyber crime, which, in turn will free up resources to go after harder problems.

Black markets on the dark web is less of a hydra problem than one might expect. Fundamentally, the market places have to operate on a basis of trust. If criminals don't believe that they are anonymous while conducting the illegal activity they are unlikely to conduct it in that forum. The take down of Alpha Bay shook this trust quite a lot. If Interpol/Europol can take down a few more of the major markets, the ones that replace them will be less robust and trafficked. This doesn't solve the problem, but it increases the cost of conducting the illegal activity which will hopefully serve as another deterrent.
Image credit: rimom / Shutterstock