Star UK business names used to promote cryptocurrency scam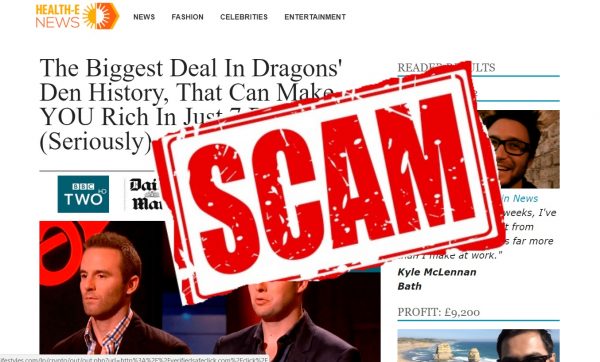 In a classic example of social engineering, well-known names from the BBC's Dragons' Den TV series and others are being used to advertise a cryptocurrency scam.
Websites claiming to offer cryptocurrency investments are using images and false recommendations from prominent individuals including Deborah Meaden and Peter Jones from Dragons' Den, and Martin Lewis, the founder of MoneySavingExpert.com, without their consent.
If you're in the UK you may have seen these ads served on BetaNews a few days ago, though we reported them to AdWords as soon as we became aware. Clicking on an ad takes you to a page made up to look like a news article, featuring fake quotes and even a fake social media comments thread.
See also:
"Opportunistic fraudsters are taking advantage of this market, offering investments in cryptocurrencies and doing everything they can to defraud unsuspecting victims," says director of Action Fraud, Pauline Smith. "Anyone who invests in cryptocurrencies should thoroughly research the company they are choosing to invest with. If you think you have been the victim of this type of fraud, contact Action Fraud."
Although ad networks have been made aware of the problem, the ads were still being shown on Yahoo! Mail accounts at the time of writing.
Dragons' Den investor, Deborah Meaden, says:
With the growing sophistication of online fraud, it becomes increasingly important to carry out checks before parting with cash online. A quick Google search will often reveal the truth and all online advertising should be read set against the premise of 'If it looks too good to be true then it probably is!'
If you think you may have fallen victim to the scam you should report it to Action Fraud  and if you continue to see the ads you should use the report button to alert the advertising network.
Image credit: pockygallery/depositphotos.com