Amazon launches Alexa Skill Blueprints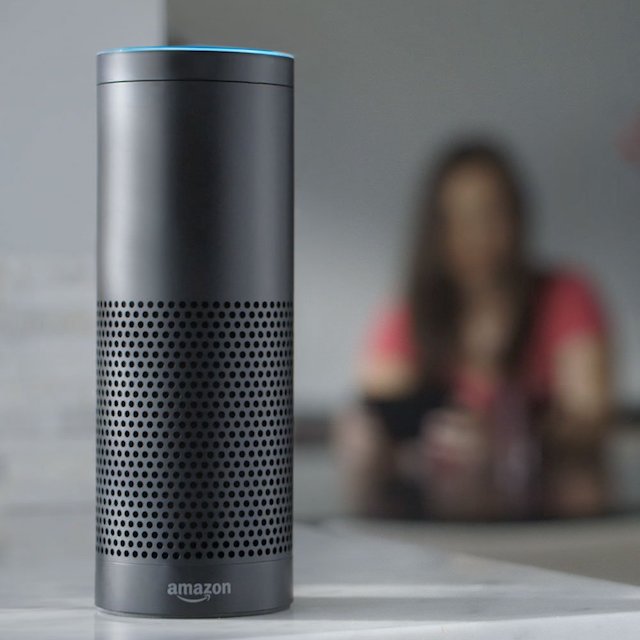 The voice assistant hardware market is exploding in popularity lately, with devices running software from Amazon, Google, and to a lesser extent, Apple. We can pretty much leave Cortana out of the conversation despite a very good hardware offering from Harman Kardon.
As Apple's HomePod fails due to a still-disappointing Siri, Google and Amazon's offerings remain the cream of the crop. Which of those two you prefer is a matter of personal preference, although I prefer Alexa having tried both. Today, Alexa is getting a unique new feature that sets it apart from Google even more. Called "Alexa Skill Blueprints," you can easily create custom Skills without any programming experience.
"Using Alexa Skill Blueprints is as easy as filling in the blanks. You can have fun customizing responses to questions like 'Alexa, what is the best city?' or 'Alexa, who has the best sense of humor?' You can also use Skill Blueprints to create an interactive adventure story with your child as the lead character, 'Alexa, start Anna's Story,' or create a skill to poke fun at Dad's corny one liners, 'Alexa, open Dad's Jokes.' The skills and responses you create with Alexa Skill Blueprints will be available instantly on the devices associated with your account," says Amazon.
ALSO READ: Alexa, help fight HIV/AIDS -- Amazon unveils Echo (2nd Generation) PRODUCT(RED) edition
The company explains, "Using a set of easy-to-use templates anyone can create customized experiences for Alexa within minutes just by filling in the blanks. Whether it's your own answer to the question 'Alexa, who is the best mom in the world?' or a skill that offers helpful information for the babysitter, 'Alexa, open My Sitter,' Alexa Skill Blueprints allow you to build experiences into Alexa that are personalized to you and help make Alexa even more useful around your home. The skills you create are specially designed for you and your family, and will only appear on the devices registered to your Amazon account."
Amazon shares some Alexa Skill Blueprint examples below.
At Home
Custom Q&A: Customize responses to your questions
Houseguest: Make your guests feel at home with quick access to important info
Babysitter: Help your sitter find things, remember steps and get important info
Pet Sitter: Help your pet sitter care for your favorite animal
Fun and Games
Family Jokes: Create a list of your favorite jokes for when you need a laugh
Trivia: Create your own multiple choice trivia game on any topic
Inspirations: Curate a list of your favorite inspirational quotes
Family Trivia: Play together and brush up on family history
Bachelorette Party: Play to find out how well the bride's friends know her
Birthday Trivia: Play to see who knows the birthday girl or boy best
Burns: Roast your friends and family with lighthearted burns
Compliments: Flatter your favorites with a list of custom compliments
Double Trouble: Find out which couple knows each other best with this customizable game
First Letter: Play a game of categories starting with a certain letter
Storyteller
Adventure: Write an adventure story where your child is the hero
Fairy Tale: Customize an interactive prince and princess-themed tale
Sci-Fi: Create an interactive story with a far-out theme
Fable: Create a short narrative with a moral of the story
Learning and Knowledge
Flash Cards: Study, test yourself, and master any subject by voice
Facts: Keep a list of facts on your favorite topic, all in one place
Quiz: Challenge yourself and others with a customizable quiz
This new feature is incredibly cool, and I love the idea of it being used to bring families together. The best aspect, however, is that you don't need any technical experience to set the custom skills up. That is important, because sometimes a neat feature like this becomes too difficult for the average person. Simplicity is key for a voice assistant's success.
If you want to try Blueprints yourself, you can access the feature immediately here. You will be shocked at how easy it is to get going -- you can literally start customizing in minutes.