Microsoft to kill off OneNote's desktop app in Office 2019 to focus on OneNote for Windows 10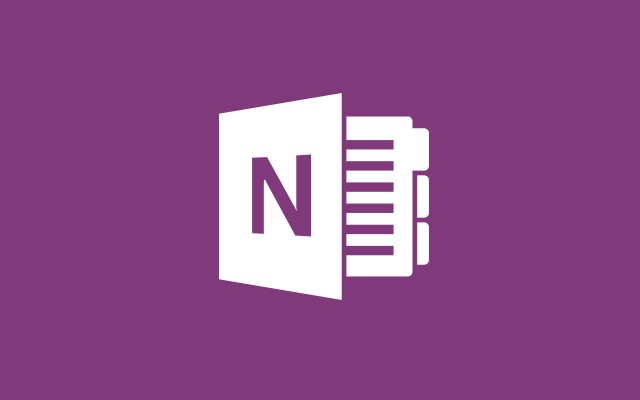 When Microsoft releases Office 2019 later this year, it will be killing off the desktop version of OneNote. At the moment there are desktop and UWP (Universal Windows Platform) versions available, but soon Microsoft will only offer OneNote for Windows 10.
While the killing off of OneNote 2016 coincides with the launch of Office 2019, OneNote for Windows 10 will also become the "default OneNote experience" for Office 365 users.  But because the desktop version of the app has a dedicated userbase, it will continue to be supported for a number of years.
Microsoft says that OneNote 2016 will continue to receive bug fixes until October 2020, and will get security patches until October 2025. New features, however, will be reserved for OneNote for Windows 10. Writing on the Office 365 blog, Microsoft's William Devereux explains: "Beginning with the launch of Office 2019 later this year, OneNote for Windows 10 will replace OneNote 2016 as the default OneNote experience for both Office 365 and Office 2019."
Users of the two different versions of OneNote have made their particular choice for a variety of reasons, but the selection of available features is high on the list. While there is a lot of crossover in features between the desktop and UWP versions, there are still a few differences, and this is something Microsoft aims to address, promising a number of new additions to OneNote for Windows 10. The company says the following will be added this summer:
Insert and search for tags: OneNote 2016's popular tags feature is coming to OneNote for Windows 10! Soon you'll be able to insert, create, and search for custom tags, making it easy to mark key information and find it later. Tags you create will now roam with you to across your devices, and OneNote will even show you tags other people have used in a shared notebook so you don't have to recreate them yourself. The new tags experience was designed based on your feedback, and it will be available later this summer.
View and edit files: See live previews of Office files in OneNote, work together on attached documents, and save space in your notebooks with cloud files. You'll get all the benefits of saving a file on OneDrive with the context and convenience of an attachment or preview on a OneNote page.
Additional Class Notebook features: The full slate of Class Notebook features available in the add-on for OneNote 2016 will be available in OneNote for Windows 10 this summer. Best of all, you no longer need to install a separate add-in -- it's all built-in!
Microsoft also says that synchronization and overall user experience are in line for improvements.