Microsoft releases Windows 10 Redstone 5 Build 17650 for Skip Ahead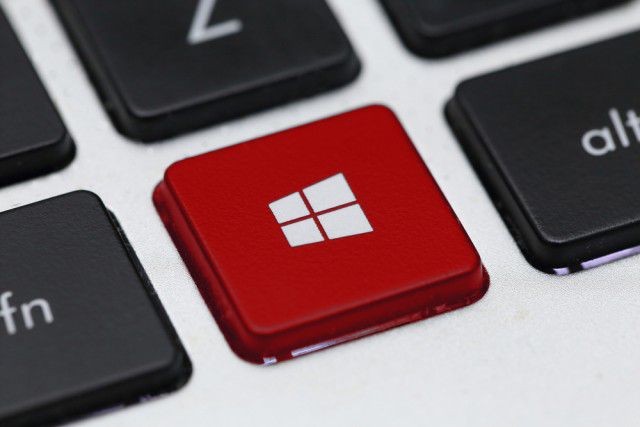 Microsoft is busy trying to kill the last remaining -- but problematic -- bugs in the Spring Creators Update (or whatever it ends up being called) but work is still continuing apace on its successor.
Build 17650 for the Redstone 5 branch introduces a number of changes and fixes, including a Fluent Design refresh for the Windows Defender Security Center.
SEE ALSO:
This refresh includes adjustments to the spacing and padding around the Windows Defender Security Center app, and categories on the main page will dynamically resize if needed. The title bar of the app will now use your accent color if you've enabled that option.
Also in this build, Windows Defender Firewall now supports Windows Subsystem for Linux (WSL) processes. Microsoft explains "when a Linux tool wants to allow access to a port from the outside (like SSH or a web server like nginx), the Windows Defender Firewall will prompt to allow access just like it would for a Windows process when the port starts accepting connections."
Other general changes, improvements, and fixes in this build include:
Fixed an issue where File Explorer would always open with the ribbon minimized, rather than remembering how you'd left it.
Fixed an issue where elements on the main page of the Windows Defender Security Center app would slightly change size on mouse hover.
Fixed an issue where non-default languages might unexpectedly have the option to remove in Settings greyed out.
Fixed an issue where the Color Filters and High Contrast icons were switched in Settings.
Fixed an issue where clicking links in Settings that launched other apps would result in Settings crashing and nothing else happening.
Fixed an issue resulting in some people experiencing a Settings crash when navigating to Apps > Default Apps > Set defaults by App.
Known issues include:
On resuming from sleep, the desktop may be momentarily visible before the Lock screen displays as expected.
When Movies & TV user denies access to its videos library (through the "Let Movies & TV access your videos library?" popup window or through Windows privacy settings), Movies & TV crashes when the user navigates to the "Personal" tab.
Tiling and cascading windows, including features like "View Side by Side" in Word, will not work for inactive tabs.
The Office Visual Basic Editor window will currently be tabbed but is not intended to be in the future.
Opening an Office document while the same app has an existing document open may cause an unintended switch to the last active document. This will also happen when closing a sheet in Excel while other sheets remain open.
Local files or non-Microsoft cloud files will not be automatically restored and no error message will be provided to alert the user to that fact.
Sets UX for Office Win32 desktop apps is not final.  The experience will be refined over time based on feedback.
The top of some Win32 desktop app windows may appear slightly underneath the tab bar when created maximized. To work around the issue, restore and re-maximize the window.
Closing one tab may sometimes minimize the entire set.
Microsoft is aware of an issue that causes Narrator to read extra text when invoking Alt + Tab, and is working on a fix.
Using arrow and Page Up / Page Down keys doesn't work to scroll webpages in Microsoft Edge. You'll need to use another input method (mouse, touch, or touchpad).
If you complete the setup for a Windows Mixed Reality headset on this build, the headset will remain black until it is unplugged and reconnected to the PC.
Photo credit: charnsitr / Shutterstock